Increase in delays: half of all consumers encounter late online deliveries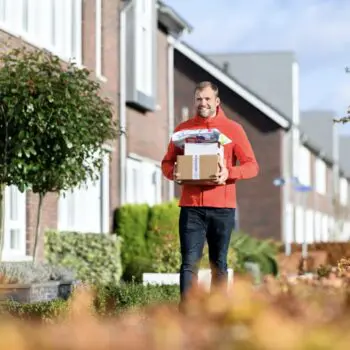 The logistics sector is feeling the effects of the labour shortage. The battle to recruit and retain staff has begun, with carriers now offering employment contracts to delivery drivers. Meanwhile, consumers are already experiencing delays. According to research by shipping platform Sendcloud, 50% of them have received an order late recently.
In most cases (22%), the delay was only one day, but 8% of the thousand-plus respondents said they had to wait more than four days longer than originally expected for their order. And although the majority of consumers (86%) received notification of the delay, two out of five of them (42%) were not notified until after the expected delivery date had passed.
Staff shortages appear to be a problem for many carriers, as more than 72% of respondents indicated a negative delivery experience recently. Most cases involved delays (42%), but consumers also reported delivery at a different time (28%), parcels being left in an unsafe location (12%) and damaged goods on arrival (11%). In addition, 12% of consumers only discovered that the product was out of stock after placing their order, and one in eight respondents complained about the lack of flexible delivery options.
Multi-carrier strategy
In view of the expected increase in parcels this coming autumn, Sendcloud advises online retailers to invest in a multi-carrier strategy. "We recommend that online retailers use multiple carriers for deliveries to homes and service points. This will reduce the pressure on delivery drivers and substantially shorten delivery times," comments Sabi Tolou, CCO and co-founder of Sendcloud.
Alternative shipping networks
According to Tolou, a multi-carrier strategy makes it possible to switch to alternative shipping networks when supply chains become congested. "It is a good way of spreading the workload while meeting consumers' high expectations in terms of online deliveries. Offering multiple delivery options enables shoppers to decide where, when and how they want to receive their orders, and this results in a positive delivery experience."