Holland's supply chain software heroes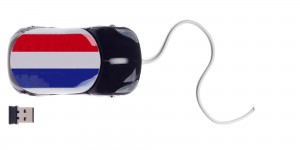 Dutch software is a successful export product. In 2006, with an export value of EUR1.5 billion, the Netherlands ranked fourth in the world. the sector continued to grow steadily during the financial crisis and the export level has since doubled thanks to rising demand from western europe, Asia and North America.

By Marieke Lenstra and Martijn Lofvers
The Dutch software industry has remained relatively unaffected by the financial crisis according to a study conducted by research firm Dialogic in 2014 on behalf of the industry association Nederland ICT and the Netherlands Organisation for Scientific Research (NWO). The study investigated the development of the sector over the previous four years and found a four percent increase in net revenue (to EUR23.5 billion) and an added value of EUR16.7 billion. That equates to 2.8 percent of the gross domestic product (GDP).
The Dutch software sector not only continued to display robust national growth during the financial crisis, but also performed strongly abroad. Compared with four years ago, the export of Dutch software has doubled to EUR3.1 billion. How come?
Talent for maths
Research by Deloitte revealed a firm foundation in mathematics to be an important pillar of Dutch economic success – and that pillar will continue to gain in significance in view of the explosive increase in the amount of data, ever-faster computers and
better calculation methods. It seems that there is a clear link between mathematical knowledge and a nation's international competitive strength – and the Dutch happen to be good at maths. In the Dutch financial newspaper FD, columnist Mathijs Bouman recently wrote about a large-scale study of the skills of citizens in 23 different countries. It revealed that the Dutch are good with numbers. They have a better grip of calculations than Norwegians, approach mathematical problems more intelligently than Germans and can handle complex, quantitative information more competently than the British. The mathematical skills of the Dutch put them way ahead of the Irish, Italians, Spaniards and Americans. In terms of mathematical prowess, only the Japanese and the Finnish are slightly better. Apart from testing citizens' numerical and mathematical skills the study also assessed their linguistic abilities. The Dutch performed even better on that aspect, although they were once again outclassed by the Japanese and the Finnish. In summary, the Dutch are good at maths and languages and are natural traders. These characteristics form a good combination with IT, which could be an explanation for the success of the Dutch software sector.
Digital economy
… Read more …
This article was first published in Supply Chain Movement Q4 – 2015
Subscribe on tablet to read the full version>>
or