High rate of innovation requires tightly managed supply chains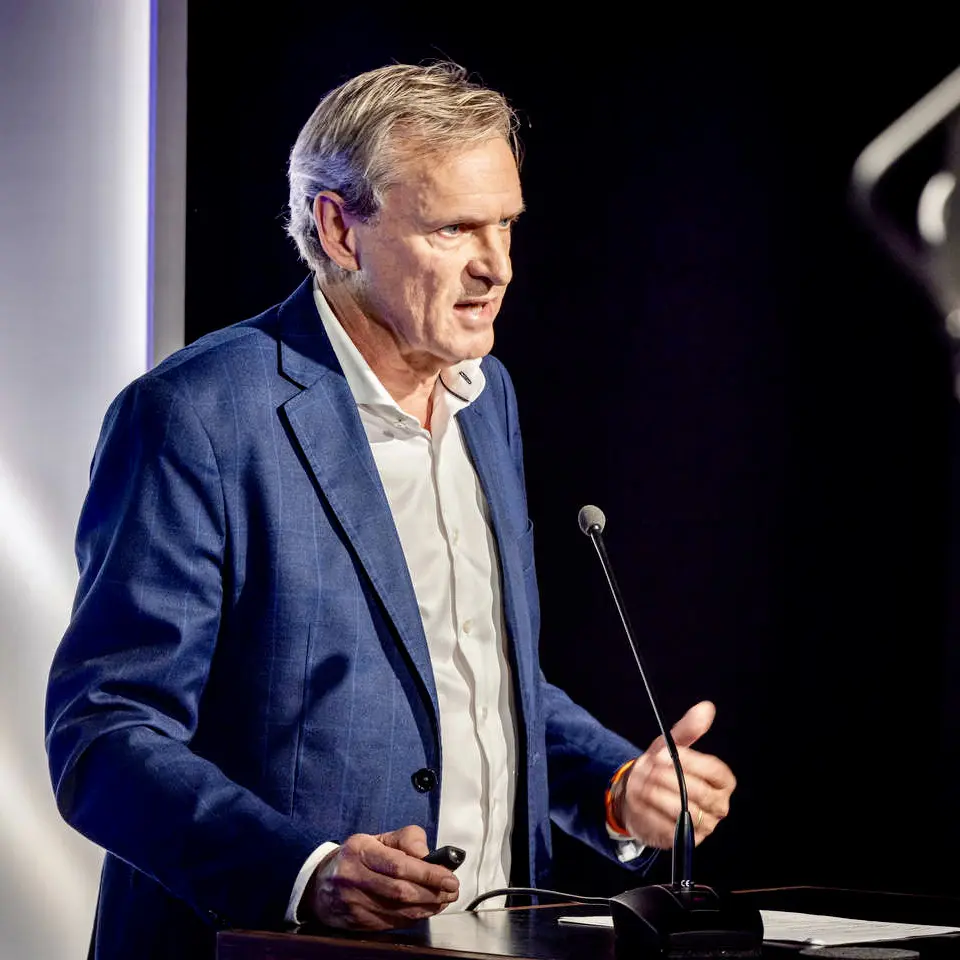 If you're a fast-growing company that is also changing 20 to 25% of its product range, how can you keep a tight grip on your supply chain? Supply chain directors from Rituals and Jobe Sports answered this question during the SCM Talkshow. Robert Velu (pictured) of Jobe Sports: "It's made very clear to us that the old stock must be sold first, before we launch new products."
By Marcel te Lindert
Rituals already has more than 1,000 stores, and that number is growing by 150 to 200 locations every year. In addition, its products can be found in approximately 3,500 shop-in-shops, in 3,500 hotels and at over 150 airports, and the online channel generates sales in 30 countries. "Last year we achieved €1.4 billion in revenue. The aim is to double that amount within five years," said Supply Chain Director Mark Hoppenbrouwers to SCM Talkshow host Martijn Lofvers.
But these ambitions present Hoppenbrouwers with some big challenges, because his team needs to facilitate this growth while maintaining high service levels. "The supply chain may never be the bottleneck for Rituals' growth. This means that the supply chain must always be scalable and have sufficient capacity," Hoppenbrouwers stated, adding that the high rate of innovation creates additional complexity; each year, around 25% of the product range is changed. "We want to keep surprising our customers. Our innovation and purchasing departments sit down with our CEO on a weekly basis to discuss new innovations."
Innovation rate under pressure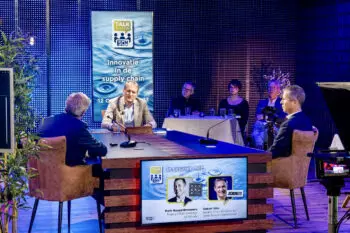 Jobe Sports, which makes water-sports products ranging from water skis to wetsuits and from life jackets to SUP boards, is another fast-growing company with fast-paced innovation. "Our innovation rate is between 15 and 20%. But that's necessary if we want to stay ahead of the competition, plus expanding the product range with new product categories is the main source of revenue growth," commented Supply Chain Director Robert Velu from Jobe Sports.
However, Jobe's innovation rate is under pressure since the firm was acquired last year by private equity firm Alliance Marine Group. According to Velu, the strategy is shifting from customer intimacy to operational excellence. "It's made very clear to us that the old stock must be sold first, before we launch new products. In other words, we've changed from a time-driven company into an inventory-driven one. We still introduce new product categories at the beginning of each season, but if new products are replacing existing ones, they often don't hit the market until later in the season."
'Collaborating for turnover and cash'
Velu is taking several steps to try to improve the alignment between innovation rates and inventory levels. He admitted that stock was on the high side, which is why he is keen to get started with S&OP (sales & operations planning, Ed.), which he summed up as meaning 'collaborating for turnover and cash'. "Among other things, implementing S&OP means creating a technological basis, but that's not the most important thing. What matters is the attitude and willingness to work together. You can only achieve results when Commerce, Finance, Product Development and Supply Chain are gathered around the same table."
Jobe has already implemented Slimstock's Slim4 system for forecasting and replenishment. "We used to work in Excel a lot, but that has its limitations. Slim4 supports our stock replenishment in our warehouses in the Netherlands, the USA and the UK. And it even helps us with container planning: which container should come to us from the Far East, and when? It's a perfect way of reducing inventory."
Weekly innovation meetings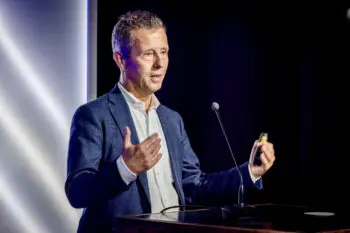 Similarly, Rituals has established various processes to keep pace with the high innovation rate. Since last year, the company has been holding weekly meetings for each of its four product categories: bath & body, home, gifts, and beauty. Hoppenbrouwers explained: "Each meeting is attended by someone from Innovation and someone from Purchasing, as well as the demand planner and supply planner. Together, they discuss the products in each phase of the product life cycle and try to solve any problems. We've shifted a lot of responsibility to these meetings and stimulate the participants to actually make decisions."
Besides this, extensive attention is paid to new product introductions during the regular S&OP process. The innovation department's targets are translated into a concrete forecast, which is then applied to each sales channel. "We have a monthly meeting to get the board's approval for the forecast. Once that's done, it's over to Procurement."
Product pruning
The Sales & Operations Execution (S&OE) team takes over three weeks before a product launch. "This team makes a plan for each new product per channel, to ensure that the right volumes are in stock in the right locations at the right time. We share that plan with all stakeholders worldwide so that we can introduce the new product everywhere at the same time," added Hoppenbrouwers.
Despite all the processes, it is still a challenge for Rituals to maintain healthy stock levels: "Because of all the supply chain disruptions last year, we paid less attention to phasing out products, which meant that we started this year with quite a lot of inventory. We've worked hard on that by pruning our product portfolio and selling off old stock, both through our own outlets and in our winter and summer sales."
Saying 'No' to some countries
So what are their main priorities for 2024? Rituals will continue to focus on facilitating the expected growth. The fact that Hoppenbrouwers has influence over the related management decisions helps, he said: "Rituals is an entrepreneurial organization that would ideally like to set itself a hundred priorities. But, fortunately, we make choices about in which countries we do or don't want to grow. As supply chain director, I can say 'No' to countries that we're not focusing on. That helps us to keep a grip on the supply chain."
At Jobe Sports, they are particularly keen to get logistics costs under control in the USA and the UK. Holding the right inventory in those countries helps. "In addition, we're already in the process of running down old stocks and switching to the new products that will be launched in the upcoming season," Velu explained. "Besides that, I keep banging on about internal and also external collaboration. I encourage my team to visit trade shows and engage with customers. And we also need to get more actively involved in sales, marketing and finance."