Growing importance of sustainability in supply chain management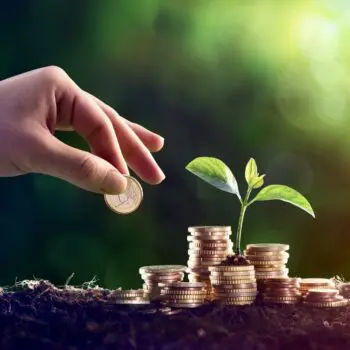 Despite the coronavirus pandemic, companies are continuing to work on sustainability initiatives. But the ball is now in the consumer's court, according to new research by Miebach Consulting. The study findings suggest that a successful turnaround towards sustainability can only be achieved if consumers first transform their sustainability mindset into actually buying environmentally friendly products.
In the journey towards greater sustainability, it's now up to consumers to take the next step. Nevertheless, according to Thorsten Gensmer, Director of Miebach Consulting, companies should not just sit back: "Those who think ahead now and lay the foundation for sustainable business activities can profit greatly from the newly developing market." Collective actions with a complete cradle-to-cradle approach are necessary for greater climate protection goals in the supply chain, he says.
In mid-2020, the international supply chain consultancy examined which strategies and measures companies are taking to make supply chains sustainable – and to what extent sustainability and corporate goals can be combined. 277 companies participated in the global online study. According to Miebach, the "unusually high" proportion of executives (18%) that participated is illustrative of the importance and strategic significance of the topic.
Motivation for sustainability tied to efficiency and cost reduction
When asked about the most recent and next planned sustainability initiative, the majority of respondents cited an improvement in efficiency (by an average of 14%), or a cost reduction (by an average of 15%) as motivation. This was followed by topics such as CO2 reduction (7%), green packaging or the reduction of plastics in general (7%). Sustainable measures based on ecological or social motivation, such as employee health and safety (1%) or environmental protection (1%), were rarely mentioned.
Growing importance of sustainability in supply chain management
The respondents indicated that their companies had implemented an average of 16 sustainability initiatives. In the future, however, they plan to almost double that number (+97%). This suggests that sustainability in supply chain management will gain in importance.
High resource input and complexity are discouraging
In general, sustainability initiatives are considered less attractive if they require a high resource input, according to the study. This is the case, for example, in the development of reverse logistics, which was rated with only 4.2 out of 10 possible points. Even complex topics such as network planning, which scored 4.6, is perceived to be less important. Therefore, resource-saving and relatively simple measures are generally preferred.
Click here to download the full report: 'Sustainable Supply Chain Management'.