Greening end-to-end supply chains is not impossible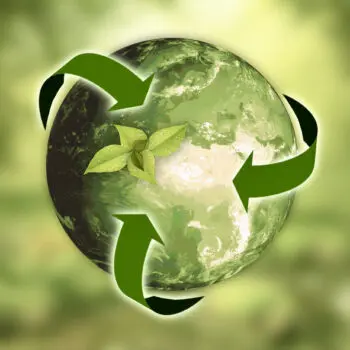 Integrating carbon footprint reductions is a realistic objective in many supply chains, without a huge cost increase or lowering the customer service level. However, an end-to-end approach to 'green' inbound transportation of both materials and components, the warehouse itself and outbound transportation to customers is mandatory to get the best results, according to an in-depth study by Buck Consultants International (BCI).
BCI analysed two business cases for the study: an e-commerce last-mile network design and the set-up of a European distribution strategy for a medical technology (medtech) company.
The first business case was based on a company with a central warehouse in Germany. What is the best set-up to service end customers from a cost, customer and carbon perspective: a single distribution centre, or opening national warehouses in Germany, France and the UK? BCI concludes that costs do not differ much between the different network set-ups, but that a decentralized set-up would reduce carbon emissions by 40% and would also enable 90% of customers to receive next-day delivery. In the case of a single central distribution centre, only 50% would receive next-day delivery.
Medtech case
The second business case related to a medical technology company. What is the best solution if the company has to choose between either a central European Distribution Centre (EDC), a central warehouse with three satellite distribution centres, or four regional distribution centres spread throughout Europe? According to BCI, inbound air freight would account for more than 50% of the total carbon footprint of this end-to-end supply chain, regardless of which network set-up the company chose. Due to the small size of the warehouses and the small number of shipments, options to reduce the associated CO2 emissions would be relatively limited.
Greening potential
BCI also looked at which industries have the most potential to green their supply chains. It concludes that there are real opportunities to reduce carbon emissions in those industries that need more regionalized supply chains to make the supply chains more resilient. After all, this would result in intercontinental transportation being replaced by production in Europe itself.
As example industries, BCI mentions pharma, fashion and industrial products and machinery. In addition, a decentralized network design for industries with high service requirements (e.g. e-commerce or food) often also has great potential for carbon footprint reduction.
Making logistics real estate more sustainable
Larger warehouses offer more opportunities to make an impact in terms of making logistics real estate more sustainable, BCI claims. From a supply chain perspective, real estate companies with investments in city distribution hubs can benefit from increased collaboration between e-commerce companies and logistics service providers, as well as from the use of electric vehicles.