Futurologist Max Thinius: 'Digitalization is driving a shift to decentralized structures'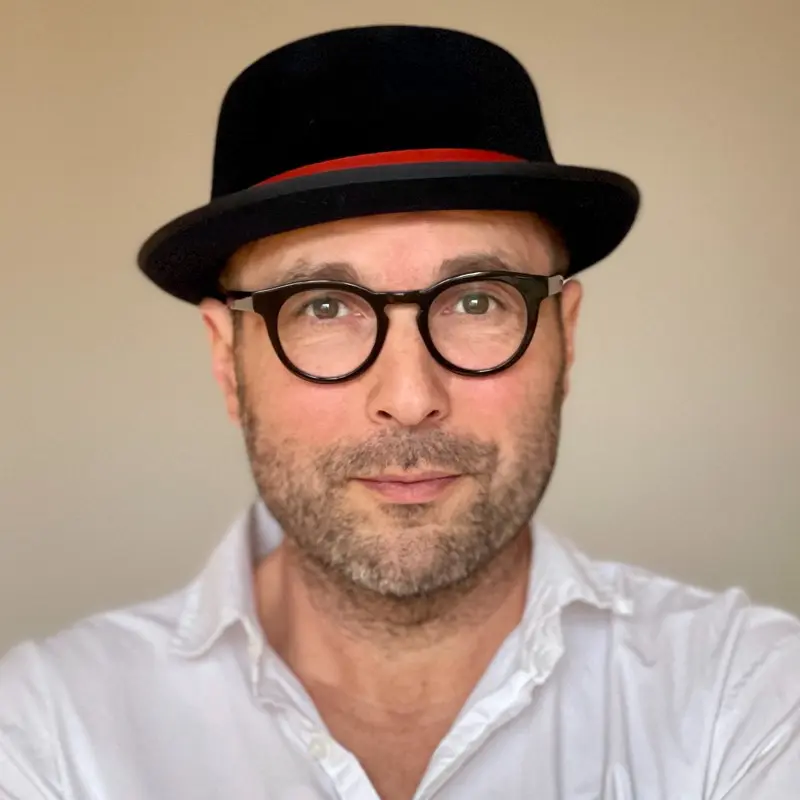 Companies like Ikea and PPG are experimenting with local production. This is one of the consequences of today's digital age, argued futurologist Max Thinius during material handling specialist Dematic's European Customer Day. "Globally, we are seeing a shift from centralized to decentralized structures. Eventually, 84% of the everyday structures will change. Right now, we are at 14%."
By Marcel te Lindert
Ikea has already sold 160 million Billy bookcases worldwide, and another one is sold every 5 seconds. Thousands of them roll off the assembly line at a large Chinese furniture factory every day, but that's no longer the only source. In fact, the Swedish furniture retailer is experimenting with local workshops in Potsdam and Exeter. They might only produce around 50 bookcases a week but, thanks to the digitally integrated machinery there, Ikea can guarantee that they are made to the exact same specifications and quality standards as all the other bookcases. "A locally produced Billy is 20 to 30% more expensive. But on the flipside, Ikea no longer has to transport them from China and can offer extra service, such as a custom-made bookcase," said Max Thinius.
The futurologist – who divides his time between Germany and Denmark – gave other similar examples during Dematic's European Customer Day in Antwerp, Belgium. For instance, car paint manufacturer PPG has set up 50 repair centres across Europe where spare parts for virtually every car brand can be printed on the spot using 3D printers. "That's ideal, because the rapidly growing number of car brands is making it increasingly impossible to stock the parts for all brands locally. Similarly, the fast-growing beer brand Mikkeller can essentially be brewed by any local brewery as long as the recipe and brewing process can be controlled digitally."
Changing structures
These were just some examples of how economic and social structures are changing as a result of digitalization. The same thing happened with the arrival of steam power, and again with electrification. A lot of new infrastructure was built in order to keep the huge steam engines supplied with fuel and raw materials, completely new towns were constructed where the factory workers could live, and unions were formed that fought for social facilities and workers' rights. "We can expect to see similar changes in this digital era," stated Max Thinius.
Rather than using the term 'digitalization', which refers only to the emerging digital technologies, the futurologist prefers to use the term 'digitality' – a blend of 'digitalization' and 'reality' that covers how people experience life in the digital age. "Based on what happened in the Steam Age, for example, we can expect that digitalization will change 84% of the everyday structures. Since the start of the digital age, which according to the United Nations happened in 2010, we are currently at 14% – and 8 to 9% of that change happened in the last three years.
Focus on opportunities, not problems
One example of new digital structures is the digital euro. Although many people are still unsure what the digital euro adds, Thinius explained that he sees new opportunities: "The advantage of a digital euro is that we can link data to it, for example about the sustainability of a product. Sustainability data will become ever-more important. In the future, we won't use the term 'sustainable' any more, only 'non-sustainable'. Companies will use data to demonstrate that they operate sustainably. Those who can't provide that data will be viewed with suspicion."
One hurdle is that many people only focus on the problems that the future may cause rather than the opportunities it may offer. "Research shows that 70% of people are still afraid of losing their jobs because of digitalization, yet the labour shortage is only getting worse. The future is not something that happens to us, but something we can largely create ourselves by focusing on the opportunities as well as the problems."
Shift to decentralized structures
Ikea, PPG and Mikkeller are all examples of companies working to shape their own future. Their initiatives are aligned with the shift from centralized to decentralized structures. Digital technologies make it possible to set up digitally integrated local structures. "We will start to see this more and more in everyday life," predicted Max Thinius.
"For example, the concept of the 15-minute city is now being implemented in Kassel. This German city has seen a 74% reduction in the amount of city-centre retail. The city is now being designed so that residents can find almost everything they need within 15 minutes of their home. Whatever they can't find, they can order online – in which case the order isn't dispatched from an Amazon warehouse, but from one of the four or five warehouses around Kassel where local retailers can hold their stock. That leads to value creation at the local level. After all, the money stays in the region rather than going to Amazon. That gives cities like Kassel the opportunity to reinvent themselves."
Similarly, Paris is also transforming itself into a 15-minute city and it is clearly paying off. There is more social cohesion in local neighbourhoods, leading to happier residents, lower crime rates and better liveability. "People feel better in a 15-minute city. How do we know that? Thanks to measuring! In Paris, there are cars fitted with sensors that monitor the frame of mind among residents," said Thinius. He called on the logistics sector to capitalize on the opportunities offered by digitality. "It will also change urban logistics. The logistics set-up will significantly affect the liveability of a city."