Finn-Tack implements inventory and demand management solution
Finn-Tack, a global su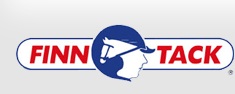 pplier of equestrian and trotting clothes and equipment for riders and their horses, is in rapid growth. The privately owned Scandinavian enterprise has evolved at such a pace it has remained dependent on a time-consuming spreadsheet system developed in-house, even though this hindered both efficiency and productivity.
Finn-Tack, with an international customer base with growing global demand, has two production plants in China, and the Ukraine, manufacturing riding equipment and clothing. It also has a further four warehouses in The Netherlands, North America, Russia, and in Finland. Finn-Tack invited Barloworld Supply Chain Software (SCS) to evaluate the future requirements of the company with a view of implementing a robust inventory and demand management solution capable of delivering significant inventory reductions across all of its warehouses.
The recommended product would also be required to minimise the risk associated with critical demand management and ordering process, which had been dependent on a single key individual. During this process, Finn-Tack also identified a significant opportunity to optimise the consolidation of supplier orders and related logistics costs.
The best-of-breed product selected was Optimiza Inventory and Demand Planner, a demand planning software application designed to compile and maintain an accurate requirement forecast. This solution provides planners with a precise calculation of ongoing requirement and future sales that is proven to improve accuracy. Key usability features offered by Optimiza include dynamic dashboards, customisable grids and views, alerts, custom work flows, and process control.
It is universally accepted that flexible and efficient supply chains require expert precision planning. Optimiza inventory management software was developed to enable companies to build an inventory model that simulates the unique characteristics of their business.
Barloworld SCS is confident Optimiza has demonstrated it can completely replace and significantly enhance the functionality of the current systems and processes.
Martin Egeland, Finn-Tack Purchase and Inventory Manager, explained in a press release of Augustus 2013: 'We chose Barloworld, not only because Optimiza is one of the best software solutions on the market, but due to their experience and profound knowledge of demand planning and inventory management. To be one step ahead in our market and in relation to competitors, it is important for us to cooperate with a professional partner within supply chain network optimisation. We believe, with the support of Barloworld SCS, Finn-Tack will lead the industry with this technology development.'
The implementation of Optimiza Inventory and Demand planning software is currently taking place and expected to be completed in September 2013.