Faster smart supply chain investment needed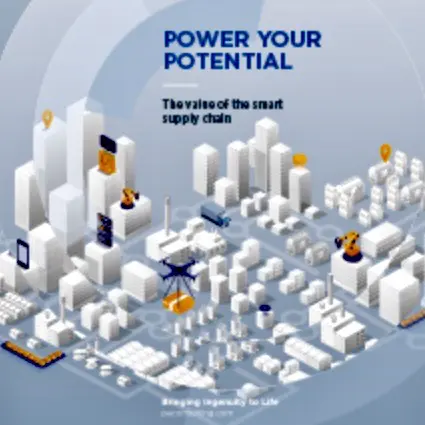 Over three quarters of all companies lack the skills and capabilities to further digitalize their supply chains. As a result, they risk missing out on major benefits, such as better alignment with customer demand, significant efficiency gains and better resilience against calamities and other supply chain disruptions.
A recent study of the value of smart supply chains by innovation and transformation consultant PA Consulting revealed these and other findings. The report titled 'Power your potential: the value of the smart supply chain' – created in conjunction with the University of Nottingham – has been published at a time when supply chains around the world are suffering severe disruption due to coronavirus. Risk analysis firm Verisk Maplecroft predicts that the disruption to global supply chains caused by the virus could last until Q3 of this year. A growing number of suppliers are reporting increasing problems with supplies and are being forced to adjust their prices and sales forecasts.
Damage limitation
According to PA Consulting, by enabling better visibility and forecasting, smart supply chains actually help companies to predict such risks more successfully so that they can implement damage limitation measures sooner. Additionally, a smart supply chain is more agile, creates more transparency across all processes, and provides valuable insights into consumer behaviour. This improves the overall efficiency of the entire supply process and enables suppliers to respond more effectively to consumer demands and market developments. Moreover, early adopters achieve cost savings of 10 to 15%.
More than a hundred supply chain experts worldwide were surveyed in the study. 30% of them admit that they do not know how much value a smart supply chain could add. Just under half (47%) are specifically interested in the opportunity for reducing operational costs by digitalizing their supply chains. As a result, they are missing out on key opportunities to considerably improve their financial performance, according to PA Consulting.
Immediacy
"Digital technologies don't only improve performance and cost efficiency. Real-time insights also enable organisations to provide the immediacy that customers are beginning to expect, which strongly enhances the customer service. That adds a huge amount of value – considerably more than many of our clients initially expected," comments Ricardo Tülkens, Partner Industrial Manufacturing at PA Consulting.