Fast-fashion industry failing to shoulder CSR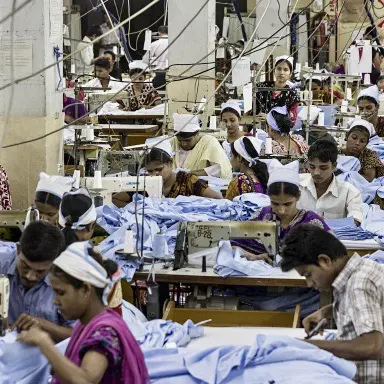 Leading players in the international fast-fashion industry are further adding to the misery of hundreds of thousands of Bangladeshi garment workers by failing to shoulder their corporate social responsibility (CSR). The current coronavirus crisis has caused fashion retailers to cancel billions of dollars' worth of orders, leaving hundreds of thousands of employees instantly jobless and without pay.
The COVID-19 pandemic has caused a substantial decline in retail sales around the world. As a result, international fashion brands have cancelled or held up orders worth US$3.11 billion, affecting more than two million workers, according to the Bangladesh Garment Manufacturers and Exporters Association (BGMEA). Clothing is Bangladesh's most important export industry and the cornerstone of the country's impoverished economy.
Garment workers in the country have few safety nets or labour safeguards, and redundant workers are now complaining of being dumped without any help. Thousands of employees have recently taken to the streets claiming they have not been paid, according to news agency AFP.
Honour  labour rights
BGMEA and its counterparts in China, Vietnam, Pakistan, Cambodia and Myanmar have issued a joint statement imploring the retailers not to cancel orders: "It is time for global businesses to uphold and honour their commitment to labour rights, social responsibility and sustainable supply chains." Although some of the big firms, including H&M and Inditex (which runs the Zara chain), responded by vowing not to cancel existing orders, others have sought discounts according to BGMEA.