FarmTrace provides end-to-end visibility of production data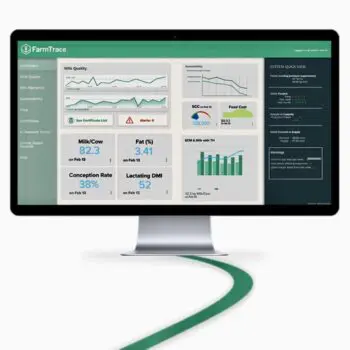 FarmTrace, a platform for cattle farming data, has ambitious growth plans in Europe and the USA. The platform provides insight into production data for the entire food value chain: farmers, retailers and consumers. FarmTrace was founded in the USA in 2018 by Chris van den Berg, the son of a Dutch dairy farmer.
"Thanks to our data, consumers know where their food comes from, how it was produced and what it contains," says Van den Berg in an interview in Dutch financial newspaper Het Financieele Dagblad. "At the moment it can often be difficult to track down the exact production data. FarmTrace aims to change that."
At FarmTrace, they believe that clearer insight into the product journey improves the efficiency of the value chain. Additionally, in the course of 2021, Van den Berg expects it to become possible for consumers to find out more about products from FarmTrace customers by scanning on-pack QR codes or labels on supermarket shelves.
Anonymized data
With the farmers' consent, FarmTrace makes the information collected under licence available to feed and robot suppliers, genetic analysts and dairy processors. They pay the company for access to the data, which is all anonymized before it is presented on the platform. FarmTrace is the only one that has a full overview of the end-to-end value chain, according to Van den Berg.
The platform currently has 20,000 users, predominantly European farmers, agricultural suppliers and processors. The aim is to expand to 100,000 users by 2025, with most of the growth coming from North America. FarmTrace has also announced that it is acquiring the Dutch ICT company VSM, which is known for its agricultural software package called Ruma. FarmTrace and VSM are both users of sensors and locally generated data.