Executives were overconfident about their preparedness for supply chain disruptions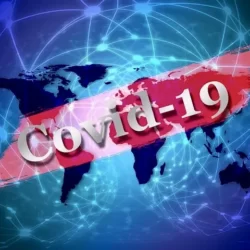 Senior managers initially thought they were well-prepared to deal with supply chain disruptions, according to pre- and post-COVID-19 research conducted among 203 executives by DuPont Sustainable Solutions.
In 2019, more than eight out of ten executives thought they had a plan in place that would allow them to deal with any unexpected business disruptions. However, this level of self-confidence had fallen dramatically when they were asked the same question again in 2021, by which time only 43% of those surveyed considered themselves well prepared.
Additionally, 77% of executives now indicate that business risks have increased since the pandemic began; only 5% perceive fewer risks, while 18% believe they have remained the same. Furthermore, around 64% say COVID-19 has had a negative impact on their supply chain, and the pandemic has negatively affected the business operations of 36% of those surveyed.
Lessons learned
Although the survey shows that executives were initially overly optimistic about their ability to respond to unforeseen events, it appears that some lessons have since been learned. Around 70% indicate that the pandemic has had a positive impact on their digital strategies, over 50% report improved communication, and close to 60% say that there has been a positive effect on their attitude towards risk management.
"Companies were left with little flexibility to absorb the supply, sourcing, operating and commercial shocks caused by the pandemic," says Davide Vassallo, CEO of DuPont, in response to the survey. This is because the emphasis was always on achieving cost efficiencies by minimizing inventories, streamlining supply chains, sourcing from low-cost labour markets and implementing just-in-time manufacturing.