Transport & Carbon Visibility
October 4 | 16:00h

-

17:30h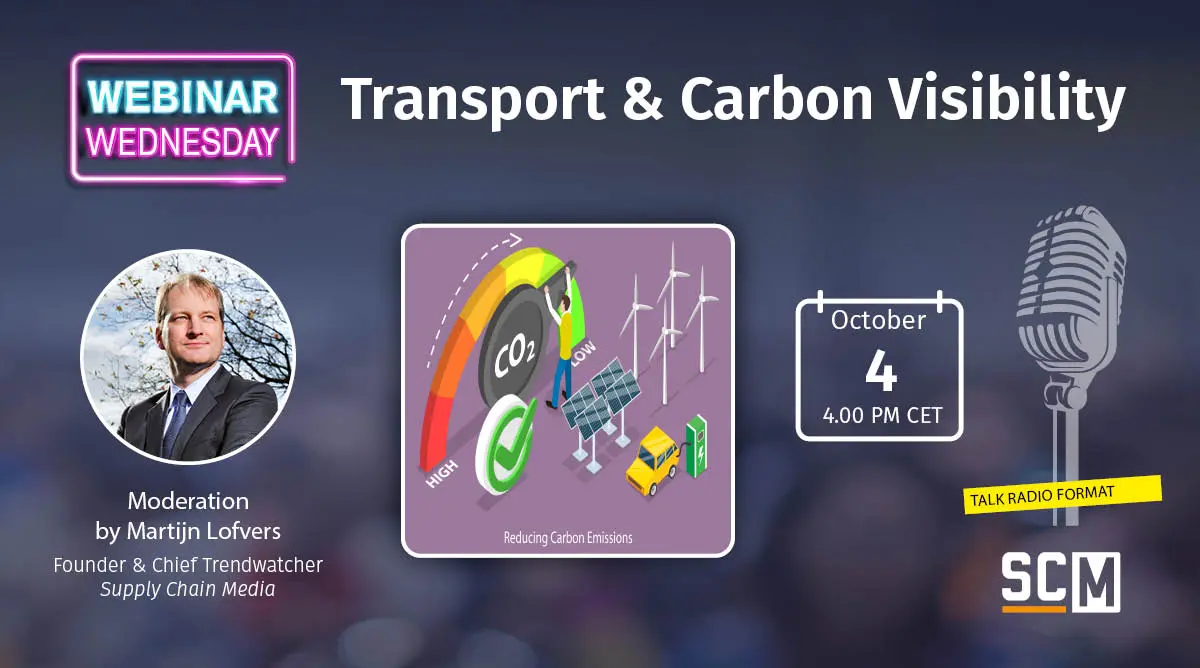 A growing number of companies have a sustainable supply chain high on their agenda. The longer-term aim – within the next 30 years – is for us all to live in a climate-neutral, fossil-free world. Just like in the movie Wizard of Oz, the long road to that glorious new world is full of obstacles that call for unconventional solutions. The carbon footprint is the key metric for checking whether we're on track, but how is it measured?
BigMile is the result of companies needing an easier way to measure their carbon footprint. There are all kinds of emission reduction programmes, but businesses were finding it difficult to assess whether their projects were actually achieving results. BigMile initiator Herman Wagter recalls a discussion with a logistics service provider that found its footprint was increasing rather than decreasing: "The company examined its logistics systems but couldn't understand what was causing the increase. We asked the company to send us its fuel consumption and trip data. Together with consultancy firm Districon we spent two weeks analysing it, and discovered that one of the salespeople had lost a tender, but hadn't adjusted the logistics arrangements. As a result, trucks were still driving to the same destinations with the same frequency, but with much smaller loads."
As part of the Lean & Green programme, and with Districon's help, they decided to build a standard analytical tool and test it in practice. "Analysing trip and load data gave us new information that wasn't directly available from the logistics or financial systems. We repeated the exercise at several other companies with surprising results. Rather than seeing just carrier performance, we gained new insights into joint performance and the effectiveness of shippers and carriers together. All that's needed is trip and fuel consumption data, and every carrier has that."
The key question is, how can companies progress from measuring sustainability to improving it? How can they arrive at an action plan including measures that make a meaningful contribution in terms of things like reducing their carbon footprint?
Get prepared before the webinar by downloading the Checklist for footprint strategy >>