Supply Chain Knowledge Management
September 6 | 16:00h

-

17:30h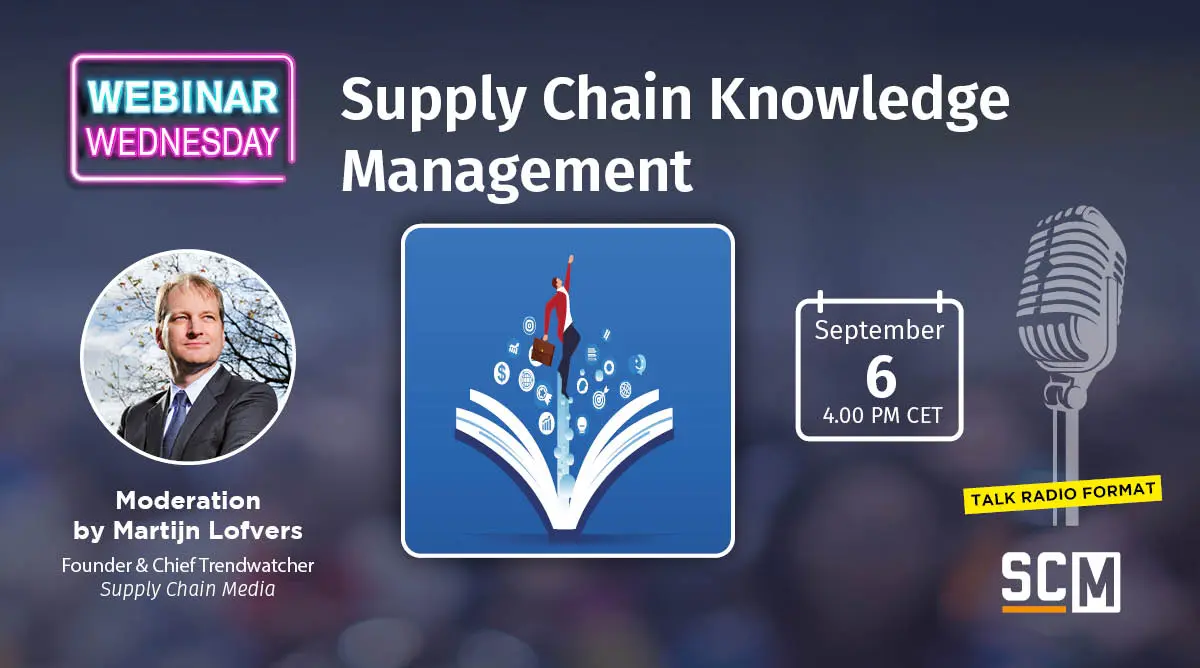 Different times call for different competencies. More and more companies are adapting their talent development programmes; the focus is shifting from functional skills to competencies such as learning to collaborate, learning to innovate and learning to change. This is necessary, because research shows that the generation gap in the supply chain is widening rather than narrowing.
Learning doesn't stop when you've obtained a qualification. In fact, that's just the beginning. In order to keep up with the rapid pace of change, learning should be a continuous process. Personal and professional development should be possible and accessible for everyone, everywhere. For learning to be optimally effective and beneficial, it should be interwoven with work.
One notable piece of advice from Lora Cecere's research is to remember to invest in training the company's leaders too. "Most companies already have talent development programmes for newcomers and high potentials, but only a few companies have a holistic programme to close the gaps. It's a common mistake to develop the competencies of talents without having leaders who create a relevant framework and demonstrate commitment. That results in frustration and is a missed opportunity".
Be prepared for the webinar and download the Roadmap for continuous learning in supply chain >>