How ChatGPT will revolutionize Supply Chain Design
June 14 | 16:00h

-

17:30h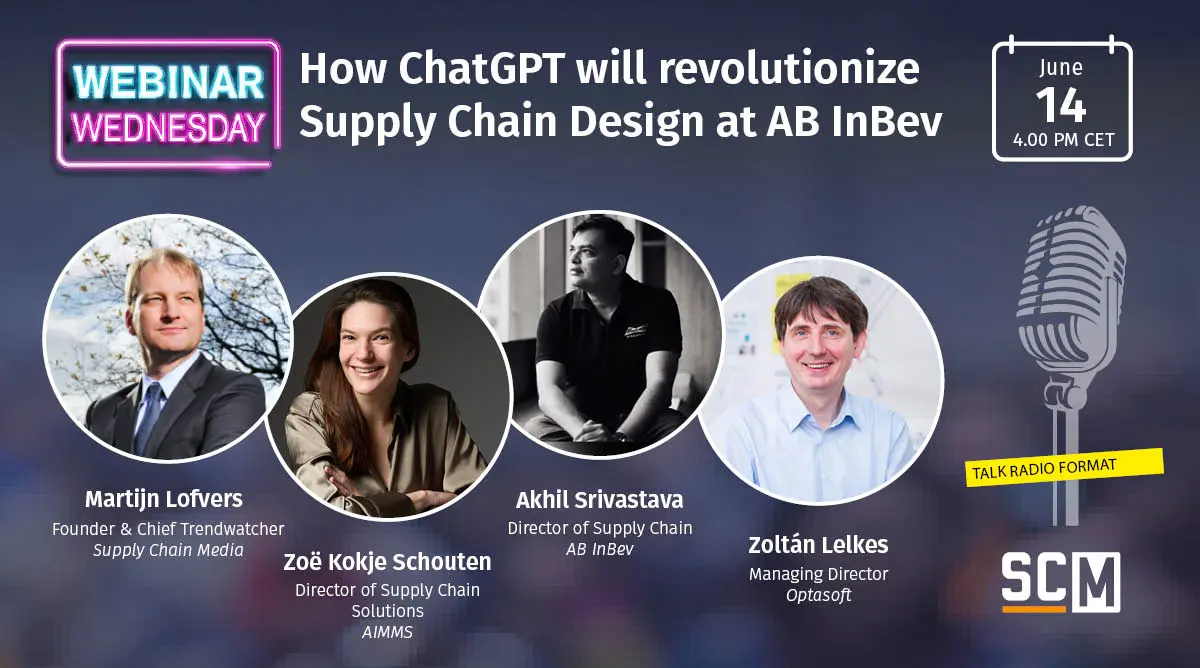 In today's unpredictable world, disruptions happen frequently. Companies are recovering from previous global shocks that caused a seismic shift in business operations, which were ultimately a loud wake-up call for all industries. So, how can businesses be better prepared?
The answer is: AI
AIMMS brings the power of 'generative AI' to your fingertips to de-risk your supply chain.
How do we do this?
Our new AI Assistant based on ChatGPT:
1. Alerts based on relevant events for your business,
2. Calculates the impact on your networks
3. Automates the creation of scenarios
By collaborating with Akhil Srivastava, Director of Supply Chain at AB InBev, Zoe Kokje Schouten, AIMMS's Director of Supply Chain Solutions and Zoltán Lelkes, managing director at Optasoft, we will explore how AIMMS'AI assistant can revolutionize the role of supply chain planners and analysts. Through time savings, proactive risk mitigation, and enhanced decision-making capabilities, the assistant can help businesses recover faster and avoid supply chain failures in the future.