European logistics real estate market not impacted by COVID-19 crisis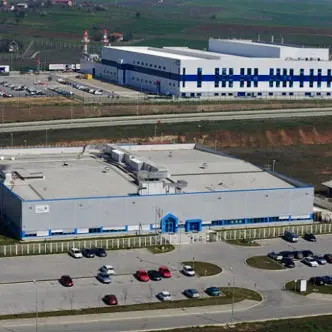 The logistics real estate market in Europe has not suffered as a result of the COVID-19 crisis. Last year, take-up of logistics real estate is estimated to have been 23.6 million square metres, which is only 3% down on the record year 2019. The huge surge in online shopping due to the pandemic is driving an increase in city distribution centres, but the mega DC boom does not look set to end any time soon.
These are the main conclusions drawn by the leading real-estate consultancy firm Buck Consultants International based on a survey of key logistics real estate developers and investors in 11 European countries.
The growth in logistics real estate in 2020 and 2021 is all the more striking because a sharp decline was previously predicted for the sector. However, e-commerce, food and pharmaceutical businesses require a lot of extra space, according to Buck Consultants. This is driving up rents for distribution centres; an average rise of 2.5 to 3.5% is expected for this year.
Mega DCs
The majority of the real estate developers and investors surveyed expect the establishment of new mega distribution centres (more than 40,000 square metres) to remain at the same high level in Europe in 2021. The countries where new mega distribution centres (DCs) are most likely to be built are Germany, the Netherlands and Poland. However, the lack of land will continue to be an issue across Europe, respondents fear.
Urban distribution
The unprecedented growth in online shopping is driving a trend for city distribution centres closer to consumers' homes, and none of the respondents in the survey of Buck Consultants expect numbers to decrease. In fact, 80% of the leading logistics real estate developers and investors expect a growth of 10 to 25% in the rate of development for new city distribution centres, with Paris and London clearly emerging as the favourite locations.
Future growth
Over the course of 2021, the logistics real estate take-up is expected to rise by 14% to 27 million square metres. In particular, substantial growth is expected in the large logistics real estate markets like Germany, France, the Netherlands and Poland.