European bicycle industry is pooling knowledge on supply chain resilience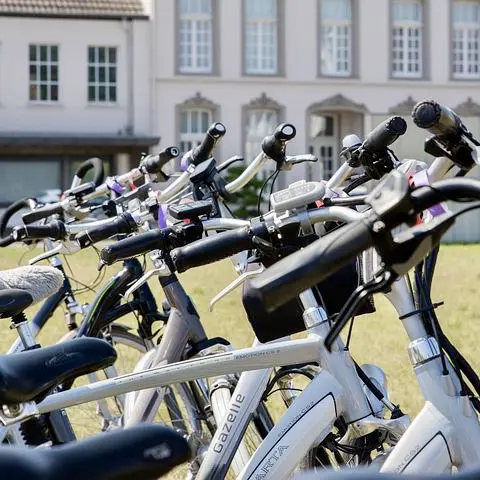 Cycling Industries Europe (CIE), the umbrella trade organization representing the bike industry in Europe, has started pooling its combined knowledge on supply chain resilience and raw materials. By doing so, CIE aims to address the challenges to the industry as set out in the European Union's Critical Raw Materials Act.
"The Raw Materials Act encompasses trade competitiveness, key new technologies and so much more. Under no circumstance will the bike industry do this work alone, and collaboration is required from within and with other industries too," stated Kevin Mayne, CEO of CIE, to the UK trade journal Cycling Industry News.
"We will need to join the European Batteries Alliance and key raw materials working groups. There are 50 raw materials on the critical elements list, from rubber to rare earth minerals and additives. We have begun doing an audit with our working groups to understand which most affect the European cycling industry and why," he added.
Raw material supply bottlenecks
An initial round of consultation is now underway with industry bodies who are being encouraged to give their views on achieving targets aligned with the Critical Raw Materials Act. CIE is currently consulting experts on where future bottlenecks in the supply of raw materials may arise, as well as how the market as a whole can work in a more organized way to promote a circular economy.
"The real issue is to get everyone on board with working with other sectors, this is treated at trade association level," Mayne continued. "It's more than the competitiveness of one company; we learned this during Covid's worst. Ultimately, when pressure came on the supply chain system it affected everyone in all industries. If we want to sell another ten million units in Europe above where we are now, it's going to put pressure on supply chains."
Battery metals are a cause for concern
In response to the consultation, it is likely to be underlined that the electric car "requires as much as 250 times more raw materials for a single battery as an e-bike". Therefore, in terms of demand the bike industry is a comparably small consumer of materials in the European mobility trade, according to CIE, and with a product that can quickly deliver on social benefits in a meaningful way to issues like health and congestion.
However, Mayne highlights that battery metals in particular are a cause for concern, as Europe is generally not the source for the raw materials most required. As part of the process of identifying critical raw materials also involved securing and streamlining supplies, CIE believes that this process will help the trend towards the reshoring of certain stock and production activities, which will ultimately contribute to a more localized and low-carbon supply chain in Europe.
Source: Cycling Industry News