dm-drogerie markt modernizes retail management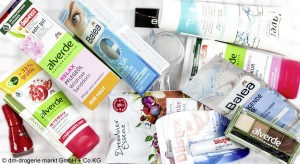 The German retailer dm-drogerie markt owns more than 3,200 stores in 12 European countries. In Germany alone, dm opened 144 new stores in the past 2014/2015 fiscal year. In order to have a platform and device independent application for resource planning in all dm stores, the health and beauty retail company standardized and centralized its retail management solution including all user interfaces with the help of inconso.
The retail management system used in the dm stores was developed further through comprehensive modernization measures on the basis of SAP Retail and improvements achieved during the software distribution to the end mobile equipment. In order to create a system platform for the offline capable use of mobile end mobile equipment at the same time, a platform and device independent HTML5 based application was implemented at dm.
For the user interface technology in the back office, SAP Web Dynpro and SAP Floorplan Manager are also used and enable fast development and configuration of the individual dialogs. The developed, holistic solution now provides standardized user interfaces on all computers and end mobile equipment.
Through the centralized retail management solution based on SAP Retail, improved data actuality was achieved, media breaks reduced and problems associated with software distribution to end mobile equipment almost completely eliminated. Using modern platform and device-independent GUI technologies, dm-drogerie markt is now in their own words "fully prepared for changes in the areas of operating systems or end mobile equipment".