Distribution in China takes a detour
China is not only an attractive market in terms of sourcing and manufacturing but also for the sale of goods due to the rapid growth of its middle class. However, the country is immense and has major regional differences, particularly with respect to legislation. Hence the companies Bugaboo and Foss have both faced considerable challenges, as they revealed during the recent 'Supply Chain Opportunities in China' seminar in Amsterdam on 24 June 2015.
By Marcel te Lindert
Although China's status as 'the world's factory' may be under threat due to the rising labour costs there, it is becoming an increasingly interesting consumer market. The nation has close to 1.4 billion inhabitants, of whom 200 million belong to the 'middle class'. Nevertheless, as became apparent during the seminar on China organised jointly by Supply Chain Media and DSV, it is far from easy to serve this fast-growing demographic.
For example, no single logistics service provider has a distribution network resembling anything close to nationwide coverage. Far from it, in fact – estimates of the number of logistics service providers in China range from one million to two million companies, many of which have just a couple of trucks. Another figure speaks volumes: between them, the six largest players account for less than a one percent market share. Organising distribution effectively in a country like that is clearly no easy task.
Free trade zone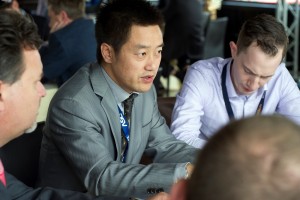 Companies that have already got a manufacturing base in China are not necessarily at an advantage, as Bugaboo's story illustrates. In 2007, the Dutch producer of pushchairs relocated its factory from Taiwan to the free trade zone close to Xiamen in China. That is one of the 15 industrial areas in China which offer foreign companies attractive tax breaks providing that those companies manufacture exclusively for export purposes. "That means that we can't supply mainland China directly from our factory. The products have to take a detour through Hong Kong instead," says Henk-Jan Groeneveld, Global Supply Chain Director at Bugaboo.
The roundtable discussions during the seminar confirmed that it's a familiar problem. Anyone with a factory and adjacent warehouse in a free trade zone is more or less forced to open an extra warehouse outside of the free trade zone in order to distribute within China. That leads to extra inventory and extra costs and hence necessitates a substantial level of turnover in order to be financially feasible.
Regional DC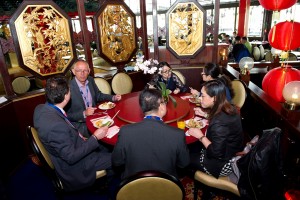 Bugaboo opted for that solution. In 2012 the company decided to seriously push for success in the Chinese, Japanese and South Korean markets. It therefore opened a regional distribution centre (DC) for those three countries, based in the same free trade zone as its existing factory. From there the pushchairs are shipped to local DCs in China, Japan and South Korea for crossdocking and transport to retailers. "The local DCs also enable us to provide good service to consumers. People don't want to have to wait two weeks for a replacement wheel, for example."
Bugaboo's strategy seems to have paid off. In China, the pushchairs are sold through ten retailers which between them have 50 stores, primarily in the major cities. Bugaboo also sells its products online via the Alibaba subsidiary, Tmall.com. Since the new strategy was launched in 2012 the company's turnover in China has grown by 300 percent, and Tmall.com was generating 30 percent of the total revenue just six months after Bugaboo started selling through that channel. "Plus we're getting good reviews from our customers, which is even more important than the growth figures," states Groeneveld.
Flown back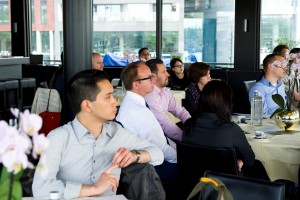 Just like Bugaboo, the Danish company Foss opened a new DC in a free trade zone, albeit in Shanghai. The DC handles the chemical analysis equipment which Foss manufactures 80 kilometres down the road in Suzhou. 'We've been producing this equipment in China since 2008 and for many years we shipped everything as air freight from Suzhou to our global DC in Europe. However, 40 percent of the products are sold to China so that equipment was then flown back to the country of origin," says Per Sonne, Senior Vice President Production & Supply Chain at Foss.
Nowadays, the devices that are intended for the Chinese market remain in China. Logistics service provider DSV transports the rest from the new DC in Shanghai to the European DC, the sales offices in the US or Australia, for example, or directly to end customers in other parts of the world. Sonne explains that the new DC offers numerous benefits. It now takes only two weeks rather than ten before the analytical instruments are available for sale. Furthermore, thanks to less inventory in the chain, the company has been able to free up 1.5 million euros of working capital and reduce distribution costs by 200,000 euros a year.
Notion of quality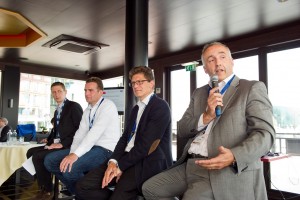 Foss is now working on the further roll-out of the concept. "Our plan appears to work in practice but we still face a few challenges, one of which is legislation. Things are tightly regulated in our free trade zone and that results in a lot of hassle. If we didn't already have a factory in China and sell so many products here, we would never have opted for this solution."
Another problem is that a Chinese base makes it difficult to serve every country and every customer; for political reasons, it can be tricky doing business with certain nations from Shanghai. Sonne: "Additionally, we're noticing that some customers prefer not to be supplied from China. They still have this notion that the quality of equipment made in China falls short, even if it comes from a European company's factory which operates in line with European standards."