Disappointing sales growth and profits for Philips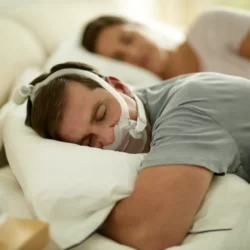 Technology company Philips warned investors at the end of last year to expect disappointing sales growth and profits, despite a 17% increase in orders. According to Frans van Houten, CEO of Philips, in the Dutch financial newspaper FD, the poor results are due to problems with sourcing chips and other components for Philips' products such as electric toothbrushes and medical devices.
As a result, the company will lose out on at least €350 million in revenue in the past and current quarters, according to Van Houten. In addition, Philips has been struggling for some time with quality issues with its sleep apnoea devices in connection with the potential release of carcinogenic substances. The company has therefore decided to recall 3.5 million devices for repair or replacement, bringing sales of new devices to a virtual standstill.
This has contributed to a 7.6% drop in Philips' revenue in the third quarter (to €4.2 billion) and a fall in operating income to €512 million (compared with €684 million in the same period in 2020). On the stock market, shares in Philips have already lost a quarter of their value since April. Investors are afraid that patients may sue the firm for substantial damages.
Quick recovery
Despite the setbacks, Van Houten is optimistic about a quick recovery. In FD, he highlighted the strong order growth and the increase in the number of long-term contracts that Philips has succeeded in signing with healthcare groups (19 in the third quarter alone).
To strengthen its market position against competitors such as Siemens and General Electric, the company is aiming to achieve at least 5% annual sales growth and to improve its profit margin by 0.6 percentage points per year. Philips does not expect to meet its previous 2021 revenue growth forecast of 3 to 4%.