Deliveroo to cease meal deliveries in the Netherlands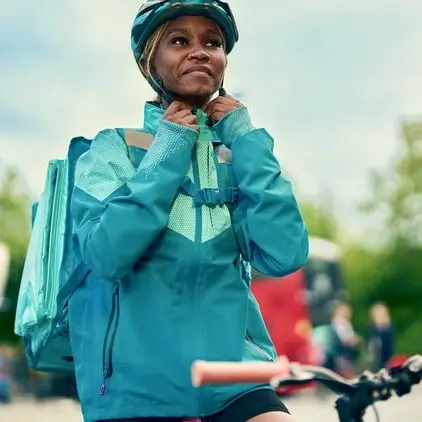 Meal delivery company Deliveroo has announced its intention to cease all activities in the Netherlands. The online platform has decided that the country is too small for it to be sufficiently profitable. Although the plans are not yet finalized, the company intends to pull the plug at the end of November.
Deliveroo was founded in 2013 by Will Shu. Upon moving to London, he discovered a city full of great restaurants, but was surprised that so few of them delivered food. He set out to make food from the best local restaurants available to people in their own homes. His fast meal delivery service proved to be a success, and today the platform is operational in 11 countries.
Stiff competition
Deliveroo is ambitious; it strives to be number 1 or 2 in the local market of each of the countries in which it operates. The company has failed to achieve this ambition in the Netherlands where, faced with stiff competition from Thuisbezorgd and UberEats, the company generates just 1% of its total revenue. "The company has determined that achieving and maintaining a top market position in the Netherlands requires a disproportionate investment with an uncertain long-term return," stated Deliveroo.
Grocery deliveries
At the end of last year Deliveroo launched a new partnership with food retailer Spar for grocery deliveries. That partnership was expanded in March, and Deliveroo further intensified its efforts to increase the grocery offering on its Dutch platform by partnering with leading supermarket chain Albert Heijn in April. "Together with Albert Heijn, we will now offer consumers even more choices for a larger number of meal occasions," commented Joep Hutschemakers, General Manager of Deliveroo Benelux, at the time.
Lower spending
The meal delivery company already indicated that it was increasingly feeling the effects of lower consumer spending, presumably as a result of inflation, in its announcement of the half-year figures. The company is now in consultation with unions and employees about discontinuing Deliveroo in the Netherlands, preferably at the end of November. The company will continue to operate as normal until then.