Decline in frequent users of rapid grocery deliveries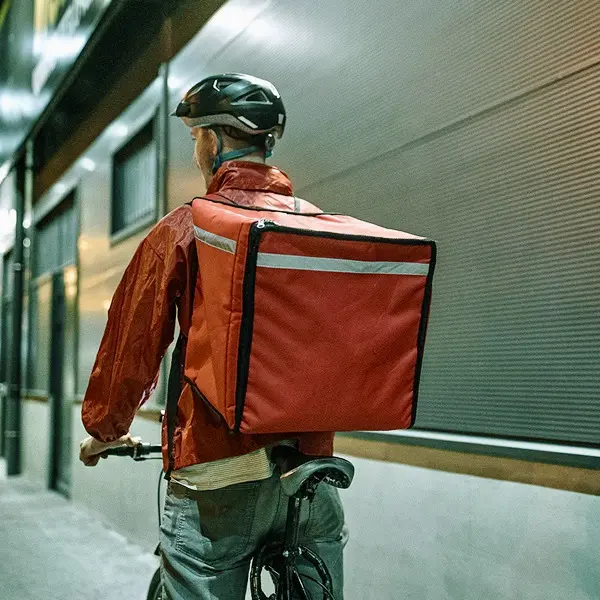 After a year of sustained growth, the tide is turning in the instant grocery sector. In the Netherlands, just over 270,000 consumers now regularly order from a rapid grocery delivery service. This is a sharp decline from August of last year, when there were approximately 316,000 frequent users.
The use of instant delivery services seems to be falling out of favour in the current economic climate, according to the findings from a recent large-scale survey by Kantar. This was the fifth survey conducted among more than 44,000 Dutch consumers aged 16 and older by Kantar, an international marketing data and analytics company.
Challenges intensified by high inflation
As many as 50% of consumers who had previously used a rapid grocery delivery no longer did so at the end of last year. Meanwhile, whereas 40% placed several orders per month in February 2022, that percentage has now dropped to 24%. People not only perceive the cost of rapid delivery to be high, but in many cases they also see the service as an unnecessary luxury.
Additionally, the barriers to using a rapid grocery delivery service for the first time are now more likely to be price-related compared to early last year. Kantar therefore concludes that the declining popularity is strongly related to a forced change in consumer spending patterns.
Fewer rapid delivery companies
The recent acquisition of Gorillas by rival Getir confirms the long-held suspicion that the Dutch market was too small for four instant grocery companies. Following this acquisition plus the exit of Zapp last summer, the market now has just two providers: Flink and Getir. However, it is worth noting that various Dutch supermarkets and non-food stores are currently dabbling with the concept.
According to Kantar's researchers, the existing rapid grocery delivery companies still have a long way to go to achieve profitability. The big question is whether – and if so, when – this will actually happen, especially when the market appears to be shrinking. Current economic conditions combined with tighter local regulations are certainly not making things easier, according to Kantar.