David Boulanger, Arla Foods: "As a cooperative we can make bold moves much faster"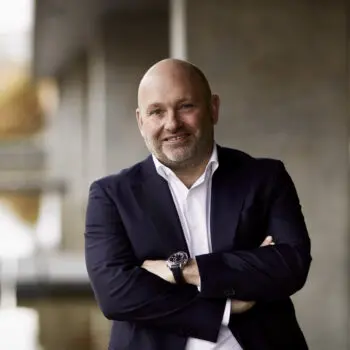 David Boulanger joined European dairy cooperative Arla Foods in the middle of the COVID-19 pandemic. Just when COVID-19 appeared to be behind us, war broke out in Ukraine. And prior to that there were Brexit negotiations. The lurch from one crisis to another appears to be the new norm and supply chain executives now have to deal with the continuum of unknowns.
"Managing a stable supply chain as part of a continuous improvement process is a thing of the past," says the Executive Vice President & CSCO of the dairy cooperative. "Today, more than ever, we need to continuously rethink our operating models, adjust very quickly and make bold strategic moves to strengthen the resilience and the sustainability of our value chain," says Boulanger.
Arla Foods is owned by approximately 8,900 farmers in seven European countries who supply around 14 million litres of milk per day for Arla's well-known brands including Lurpak and Castello. Its vision is to "Create the future of dairy to bring health and inspiration to the world, naturally."
Boulanger says he was fortunate to join Arla Foods in 2020. Having successfully navigated through the peak COVID-19 period, the company was in a strong position and was on the verge of defining its new five-year business strategy: Future26. "Joining when I did provided a great opportunity to fully review the business and build a new supply chain strategy addressing Arla's strategic agenda."
The current uncertainty and volatility in the world is not derailing Arla's long-term supply chain transformation agenda. Over the next five years, as part of its Future26 strategy, it will increase its investments by more than 40% to 4+ billion EUR to focus on sustainability, digitalization, new production technologies and product development.
"Worldwide demand for dairy is expected to grow in the years to come, providing healthy nutrition to a growing global population, but it is not without its challenges, in particular dairy production's impact on the environment," says Boulanger. … … …
Want to read more?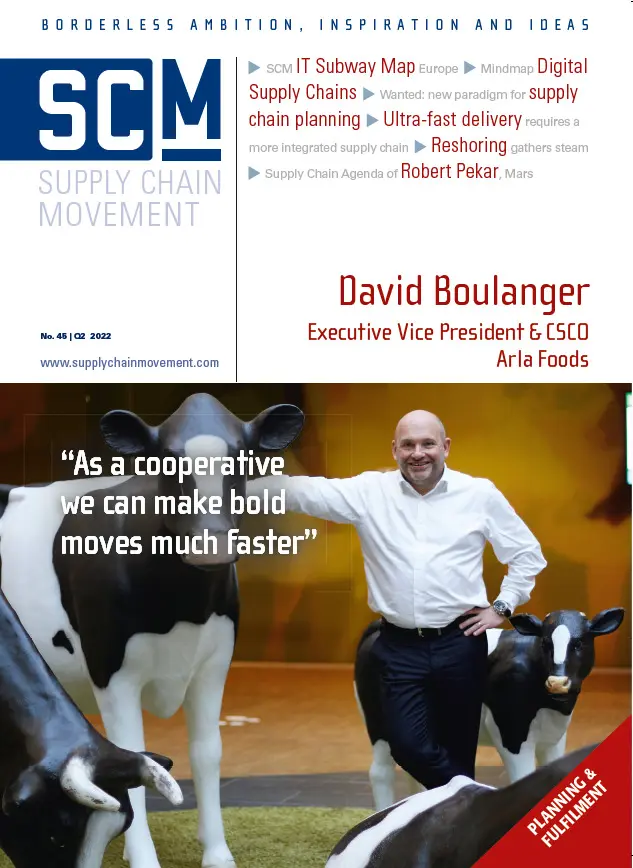 Download Supply Chain Movement Q2, 2022 for free.