COVID-19 breeding ground for geopolitical risks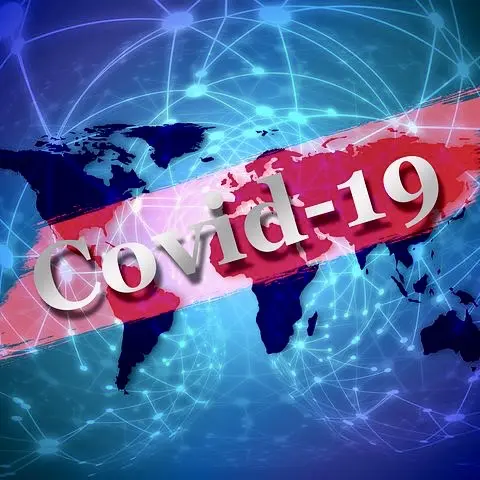 The COVID-19 pandemic is reinforcing existing geopolitical risks, according to the Aon Risk Maps 2020. Economic and political nationalism is growing, partly due to the measures aimed at combating the coronavirus crisis. Moreover, the resilience of supply chains is being severely tested and there is a heightened risk of strikes, riots and social unrest.
The Risk Maps present the findings from research into political risks, terrorism and political violence around the world. This year's report also includes special analysis of the impact of the coronavirus pandemic on these topics. The coronavirus crisis appears to be having a severe effect at economic, political and social level. The government restrictions to protect public health and stop the spread of the virus are posing new risks for international companies.
At the socioeconomic level, the countries which have been hardest hit – either due to a strong dependence on tourism or the retail trade or due to significantly higher virus-related death rate – apparently face a greater risk of social unrest and anti-government protests. Although this risk existed before the coronavirus crisis started, the research shows that it will increase in three out of five developed economies as a result of COVID-19 in 2020.
Supply chains under pressure
Meanwhile, the pressure on companies' international supply chains is also increasing, according to the Risk Maps. Economic nationalism – in the shape of expropriation, currency controls, trade restrictions, nearshoring and deglobalization, for instance – was already putting a strain on supply chains before the coronavirus crisis. Now that trade has been hit hard by the pandemic, many companies can no longer entirely rely on their existing chain with certainty.
Overlooking other risks
Because companies are still focusing on getting through the current crisis as successfully as possible, there is a chance that other risks will be overlooked. "Don't lose sight of these," cautions Alex van den Doel, managing director at Aon Global Risk Consulting. "COVID-19 will inevitably be followed by a new challenge with a potentially major impact. When the coronavirus restrictions are lifted worldwide, the risk of things like unrest and terrorism in countries with underlying instability will most likely increase again." Cyber risks also remain high, he adds.
"COVID-19 has shone the spotlight on risk management as an indispensable discipline. However, it is absolutely crucial that risk management and risk control remain the top priority for companies once this crisis is over," says Van den Doel. According to him, risk management must be seamlessly aligned with continuity management and crisis management to ensure that businesses are optimally prepared for both expected and unexpected incidents.