Consumers willing to wait longer for sustainable deliveries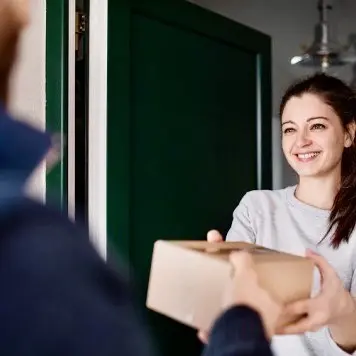 Almost half of Dutch consumers (49%) are willing to accept longer delivery times from sustainable online retailers and, above all, for sustainable delivery options, according to research by Descartes Systems Group. Moreover, 49% are happy to collect their orders from a pick-up point. In fact, 40% say they always or regularly make their purchasing decisions based on the environmentally friendliness of either the product or the retailer.
"The mistake that many retailers are making is viewing home delivery sustainability as yet another challenge from the consumer instead of an opportunity to capture market share, reduce delivery costs and help the environment," states Chris Jones, EVP Industry and Services at Descartes.
"This study shows that many consumers prefer to buy more from those retailers with superior sustainable delivery practices and to take ecofriendly delivery options that reduce environmental impact and delivery costs at the same time," he added.
Sustainable deliveries
Among other things, the survey found that nearly half of Dutch respondents will accept longer delivery times when they feel they are doing business with a sustainable organization. 50% are happy – in the context of sustainability – to collect orders themselves either often or always, including 46% from an in-store pick-up point. Meanwhile, 42% see the benefits of consolidating multiple orders into once-a-week deliveries. These findings are in line with the fact that 69% of Dutch respondents believe it is important or very important to actively contribute to a better environment.
Packaging industry
Additionally, 73% of those surveyed consider it important or very important that orders are shipped in reusable packaging. According to Descartes, this means that the packaging industry needs to look for more sustainable materials.
The survey was conducted by Sapio among more than 8,000 consumers in nine European countries as well as Canada and the United States. 500 respondents came from the Netherlands. The results offer retailers and logistics organizations critical insights into the importance of sustainability in consumers' purchasing and delivery decisions and how perspectives vary by age and geography, according to Descartes.