Checklist for Transport Contracting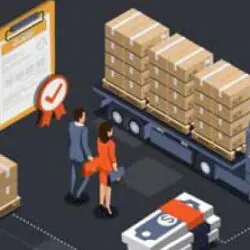 Transport keeps supply chains moving. However, the European transport market has recently suffered more disruption than ever before, resulting in many supply chains grinding to a halt. The disruptive factors include Brexit (customs) issues and delays, post-COVID driver shortages, global container problems, the recently implemented Mobility Pack and strong fluctuations in fuel prices, to name but a few.
Having the right supply chain & transport strategy and a good portfolio of reliable, flexible and agile transport partners is the only way to overcome these issues. Today's different times call for a different way of contracting transport to select and implement the most optimal 3PL portfolio, aligned with market dynamics. One of the world's largest brewers was working with a complex and costly procurement process that was in urgent need of serious efficiency improvements because of tremendous international growth.
To align its logistics efforts around the world, the brewer worked together with the firm Chainalytics to develop a global logistics procurement programme to build greater consistency throughout its network and across its base of transportation partners. The standardized procedure and framework improved the quality of results, increased decision-making speed and optimized logistics spending. Besides a marked increase in consistency, the brewer achieved an average cost saving of 16% for individual sourcing events.
Download the Checklist for Transport Contracting
To help you discover whether you are applying the right intelligence in your transport contracting process to make better strategic and tactical decisions regarding transport procurement and 3PL partner selection, Chainalytics and Supply Chain Movement have created this checklist. Answer these 10 questions to find out how well you are equipped to optimize transport procurement and leverage transport market intelligence.
Download:
Checklist for Transport Contracting