Checklist for E2E Supply Chain Visibility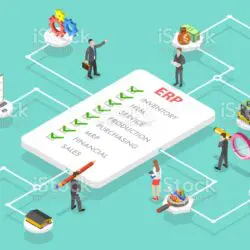 The term supply chain visibility has significantly evolved over the past several years, from a buzzword in logistics circles that referred to track and trace capabilities to a more holistic solution that extends beyond transportation to cover all order flows and inventory across both in-house and third-party locations. The shift reflects the fact that On-Time In-Full (OTIF) delivery is no longer a sufficient measure of success.
Growing customer demands, supply chain complexity, and business networks have redefined the notion of the 'perfect order' (OTIF at the lowest possible cost) as well as what it takes to consistently achieve that standard amid disruption and uncertainty.
Disjointed legacy systems
Today, companies must enable visibility much earlier in the process, starting with order planning, which can cover, for instance, supplier activities, as well as cross-docking and servicing steps. For a frictionless execution that avoids unnecessary expenditures and expedites, visibility must track both granular steps alongside global views across all parties and modes through to last-mile delivery to the customer. True end-to-end visibility also covers returns and repairs.
Such end-to-end supply chain visibility requires seeing across disjointed legacy systems that place restrictions on available data and then converting the information into useful insights. This enables users to continuously evaluate and work to optimize their supply chain, as well as set the right expectations for their customers.
Download the checklist for E2E Supply Chain Visibility
Supply chain software vendor MPO and Supply Chain Movement have created a checklist to assess the maturity of your company's end-to-end supply chain visibility. Answer these 10 questions and find out which type of visibility is really covered.
Download:
Checklist for E2E supply chain visibility