Checklist for Concurrent Planning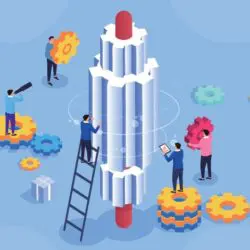 The number of supply chain stress factors seems to be growing by the day. This is when traditional planning techniques – commonly known as 'siloed excellence' – begin to struggle, resulting in a suboptimal end-to-end supply chain.
Today's fast-paced reality requires a powerful, responsive planning solution to match; the slow, sequential planning techniques of the past cannot keep up. Transparency across the entire supply chain is more important than it has ever been, and achieving that transparency requires a different approach to planning: concurrency.
Agile supply chains
A company that has a concurrent planning philosophy and approach will be better able to understand its overall supply chain and, most importantly, respond rapidly to changes holistically rather than by silo. Concurrent planning can potentially make a supply chain more agile, which could help during a pandemic or a weather event such as a hurricane or tornado, according to Josh Nelson, Principal of Strategy and Operations at The Hackett Group, a management consulting company located in Miami.
A company can use concurrent planning to conduct scenario analysis and to manage demand spikes or supply disruptions more effectively. In addition, concurrent planning's reduced planning cycle time enables companies to make decisions faster during these situations and take better advantage of market opportunities. "If [a] machine is going to be down for eight hours … concurrent planning will allow the company to immediately see what its options are and make the best decision," explains Tim Payne, analyst at Gartner.
Download the checklist for Concurrent Planning
Supply chain software vendor Kinaxis and Supply Chain Movement have created a checklist to assess your company's ability to cope with the complexity and uncertainty of the evolving markets. Answer these 10 questions and discover how mature your supply chain planning is.
Download:
Checklist for Concurrent Planning