Budbee and Instabox to join forces in parcel delivery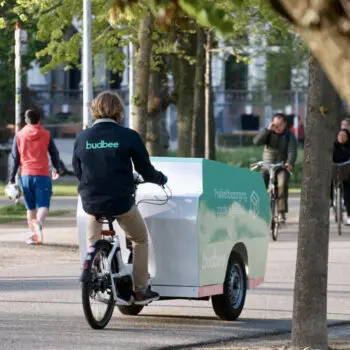 Budbee and Instabox, two originally Swedish parcel delivery companies, are merging to form a new holding company: Instabee. This combination is intended to create more strength to invest in sustainable, last-mile parcel delivery.
Instabox has been active since 2015. The delivery service based on smart, automated parcel lockers is now one of the most widely used delivery options by Swedish consumers. In 2021, home delivery was also added to Instabox's services. The company currently operates in five countries: Sweden, Norway, Denmark, the Netherlands and Germany.
Budbee was founded in 2016, with the goal of making parcel deliveries smarter, faster and easier for consumers. In 2020, the company added parcel lockers to its services. Like Instabox, Budbee currently operates in five countries: Sweden, Finland, Denmark, the Netherlands and Belgium.
The founders of both companies will remain active in the new entity. Budbee founder Fredrik Hamilton will become Instabee's new CEO, while Instabox founder Alexis Priftis will join the company's board of directors.
Perfect match
"I have always kept the long term in mind in my plans right from the start, and this move is a fantastic opportunity to build something substantial together. I have kept a close eye on Instabox and have been impressed by its growth path. This combination feels like a perfect match. We are going to achieve great things together," states Hamilton.
"Our mutual respect and admiration for each other has continued to grow over the years. Therefore, I'm extra happy that we are now working together to further transform e-commerce deliveries based on a rock-solid focus on customer experience and sustainability," adds Priftis.
Challenging the market
The merger of these two e-commerce pioneers enables them to bundle their knowledge and expertise. It is hoped that this will put Instabee, with a combined turnover of around €250 million, in a strong position to challenge not only the traditional market players, but also the heavily funded rapid delivery companies such as Getir and Gorillas. In addition, the partnership is expected to create more operational synergy and lead to substantial CO2 savings.