BDO: 'Customers want service, not excuses'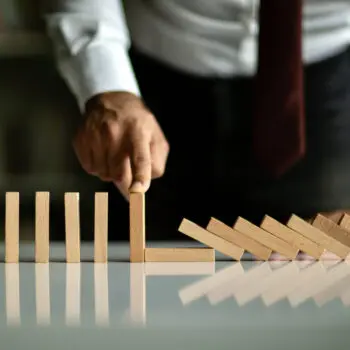 Customers want service, not excuses for disruptions, cautions R.J. Romano, Global Supply Chain Executive & Consultant at US-based BDO Supply Chain Advisory. That's why visibility technology is vital for manufacturers, he says.
Companies that let difficult market conditions affect their supply chains risk losing customers who become tired of listening to their excuses. This warning comes from BDO, an international network of accounting, tax and business consultancy firms that together form a global accounting network.
BDO recently published its 2023 Manufacturing CFO Outlook Survey, which reveals that supply chain visibility is a priority for 42% of Chief Financial Officers (CFOs), and that 75% of manufacturers will increase or maintain their investments in supply chain even if economic conditions deteriorate.
Another finding from the report is that new supply chain-related legislation in the USA means that manufacturers need supply chain visibility more than ever before. Meanwhile, other digital investments seem to be on the back burner. For example, only 36% of manufacturers still intend to invest in Industry 4.0 technology. This is a sharp drop from 68% last year.
Prioritizing supply chain visibility
"The message is clear. Supply chain performance is critical for manufacturers this year. Customers no longer want to hear excuses about disruptions; they want to see improvements, and it's up to manufacturers to provide them," Romano says. He warns manufacturers that if they fail to prioritize supply chain visibility, they can expect their poor customer service to lead to declines in margins and market share.
Excess inventory – of both finished goods and raw materials – is one major challenge right now, according to Romano. "It is difficult to go from shortages to surpluses. Clear visibility throughout the supply chain, especially from a planning and forecasting perspective, is essential."
Romano's comments follow a difficult 2022 for many major retailers. Nike was just one of many companies who held a global sale to reduce its massive inventory, which the company blamed on late deliveries of previous seasons' orders combined with the earlier-than-planned arrival of stock for the upcoming season.
New supply chain laws in the USA
Another thorny issue for manufacturers – both in the USA and abroad – is the Uyghur Forced Labor Prevention Act (UFLPA) and the Customs Trade Partnership Against Terrorism (CTPAT), according to Romano. Under the UFLPA, all goods, wares, articles and merchandise mined, produced or manufactured in whole or in part in the Xinjiang Uyghur Autonomous Region have no right of entry into the USA, with companies risking high penalties for violation.
Meanwhile, the CTPAT is a US Customs and Border Protection goods enforcement measure designed to strengthen international supply chains and improve security at US borders. According to Romano, imports from Xinjiang will only be allowed in if the customs office determines that the importer has clear and convincing evidence that the goods were not produced using forced labour.
Non-compliance can seriously damage a business
"To comply with these regulations, manufacturers must have a new level of visibility into their supply chains and their suppliers' activities. Technology can facilitate this visibility," states Romano. "Moreover, non-compliance can be extremely damaging to their business." According to him, it is therefore far better to invest in supply chain visibility now, rather than pay the price for non-compliance later.
Romano also points out that persistent labour market shortages continue to cause headaches for manufacturers. "Labour is a problem and will remain so for the foreseeable future," he says. "Since companies are expanding their manufacturing operations to meet demand, it is more important than ever to pay extra attention to automation and technology. Fortunately, manufacturers seem to be taking supply chain needs seriously."