Avoiding new disruptions with improved visibility and faster response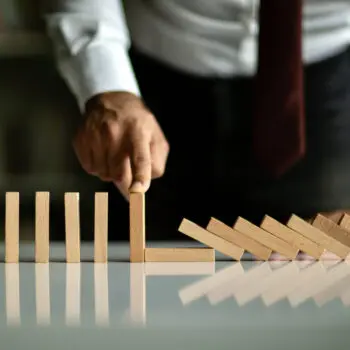 Supply chains have now largely recovered after the chaos and disruptions of recent times. To prevent new disruptions, many companies are prioritizing optimization initiatives that improve their end-to-end visibility and response velocity as ways of improving performance and mitigating risk. This is a key finding from a survey by market analysts IDC on behalf of supply chain software vendor Project44.
The survey was conducted among 1,018 C-suite respondents in North America, Latin America, Europe, the Middle East and Africa, and Asia Pacific. According to respondents, supply chain optimization to reduce costs is a top priority for the next 12 months. They believe it offers the greatest opportunity to react more quickly to disruptions. This was the top priority across all vertical surveyed, including automotive, industrial manufacturing and retail.
Improving velocity
Although most companies view better end-to-end visibility and more effective collaboration between participants in the supply chain as critical elements, progress in this area has been slow and there are still significant opportunities for improvement. For example, while more than 50% of companies say that sharing information in a structured digital format significantly contributes to improving the supply chain, less than half of logistics data is currently shared in that way.
Furthermore, it appears that the lack of operational visibility has had a significant impact during the series of global, regional and local disruptions in the past three years. 32% of companies said they had overpaid for logistics services, 30% had lost sales or revenue, and another 30% were unable to plan and execute shipments cost-effectively.
Investment in visibility solutions
The study also shows that advanced, real-time visibility enables automation, streamlined workflows and AI/machine learning capabilities. This helps to eliminate manual, reduce workloads and improve decision-making throughout the supply chain. Companies that rate their own supply chains highly appear to be more resilient and cost-effective, resulting in better revenue growth than their competitors.
Moreover, current economic conditions are not slowing investment in better visibility tools; 72 percent of companies expect to maintain or increase investment in this area. However, North America is least likely to do so, while Asia Pacific is most likely to do so.
Avoiding chaos
"Although taxed by constant incidents and friction like the current drought in the Panama Canal, supply chain economies have seen an adjustment back to pre-pandemic conditions," said Michael Cucchi, SVP Product Marketing at Project44. 'That's why leaders are taking this opportunity to improve response velocity and cost efficiency — so they avoid ever seeing COVID-era failures, costs, and lost sales. By deploying advanced real-time visibility combined with next-generation machine learning and automation, companies avoid the chaos they have faced in recent years," Cucchi added.
Understanding key trends
"Having a better understanding of key trends we're seeing in supply chain technology is necessary to increase response velocity and accuracy on top of end-to-end visibility," stated Simon Ellis, Supply Chain Lead Analyst and Group VP at IDC. "Our research shows that the only way for companies to achieve that velocity and make more efficient and informed decisions is to improve visibility, information clarity and control over their supply chains. This data shows the majority of enterprises are prioritizing similar initiatives."