Anita Arts: "A supply chain manager can no longer sit in an ivory tower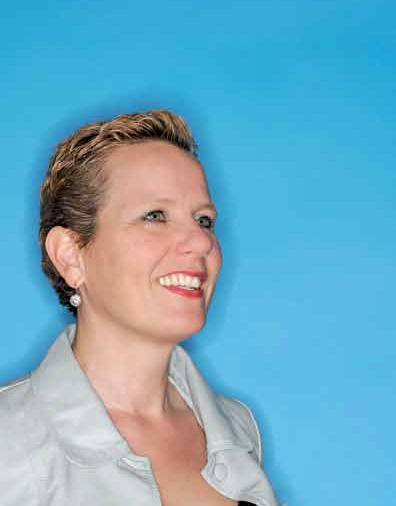 In a company that employs more than 50 different nationalities, the fact that Anita Arts speaks five languages comes in handy. Fifteen different countries are represented in her own team of 25 people alone. Liberty Global is a patchwork of mergers and acquisitions in Northwest and Central Europe and Latin America. Up until two years ago each country was very much an island, each with its own operational management, processes and IT system. That has been changing rapidly, not least due to the recruitment of Arts to shape the supply chain centralisation process.
By Caroline Linssen
Anita Arts, vice president of global supply chain at Liberty Global (UPC)
'A supply chain manager can no longer sit in an ivory tower'
Telecom & Cable is a fast-moving market of 'eat or be eaten'. There is large-scale consolidation yet newcomers are also entering the market," explains Anita Arts animatedly. This extremely dynamic environment is precisely why she is in her element at Liberty Global. The British company is owner of Unitymedia KabelBW (Germany), UPC (The Netherlands, Republic of Ireland, Poland, Czech Republic, Slovakia, Switzerland, Austria, Hungary and Romania), VTR (Chile) and Liberty (Puerto Rico). The corporation recently acquired Virgin Media, plus it holds almost 60 percent of the shares in the Belgian company Telenet. Furthermore, if the Competition Commission and the European Commission approve, Ziggo will soon be added to this list. The overwhelming majority of the 36,000 employees are based in Europe, which is where more than 90 percent of the company's 17 billion dollar revenue is generated, under the supervision of the operational head office in Schiphol-Rijk, The Netherlands. In addition to her own team, Anita Arts also indirectly manages the other supply chain employees – the equivalent of around 250 full-timers. They supply the infrastructure and the boxes that enable the company's 24 million customers to access television, internet and telephone services. With a potential customer reach of almost double that, Liberty Global still has plenty of growth opportunities.
What does the Liberty Global supply chain comprise?
"For a large part, it is made up of customer premise equipment (CPE): digital set-top boxes, modems and routers including all the cables, remote controls and user manuals. Customers expect ever-faster internet speeds, which means that the lifecycle of the products consumers need in their homes in order end to access our services is becoming shorter all the time. One challenge for us is the complexity of new products, which can be bundled differently for different customer types. Furthermore, we receive faulty products as returns which must be repaired and sent back to customers as quickly as possible. Together with the reverse suppliers, we're working hard to reduce the lead time. And then there's the whole IT and network landscape. The Broadcom or Intel chipsets in the devices, for instance, are highly specialised products that you can't simply source from an alternative supplier. I've been trying to chisel away at the six-month delivery time for certain components for the past two years, but it's difficult
because there are only three major companies left who manufacturer such chipsets."
What struck you when you joined Liberty Global?
"The organisation has grown through a merger-and-acquisition strategy. Just before I arrived, the increasing integration of companies had resulted in a new corporate philosophy: the same DNA in all businesses and brands, or in other words increased centralisation. To us, that means a 'can do' mindset and short communication lines. I report directly to the executive vice president Balan Nair and to Ritchy Drost, the chief financial officer for operations. Those short lines mean that you can make quick decisions and respond rapidly. It puts the organisation in a strong position to act."
You were really thrown in at the deep end…
"I arrived in December 2011, just after the tsunami in Thailand. All of a sudden, we had an extreme shortage of hard disk drives, a key component manufactured in that region. As a result, in my first week I found myself in a meeting with Liberty Global's second in command and I thought to myself: 'How come I'm having to discuss components with this top-level executive on the phone every evening? There are improvements to be made around here'. Because each country had its own systems, they were still working with stand-alone supply chains. Liberty Global was acquiring a company pretty much every year, so I was faced with a large number of legacy products. We've increasingly standardised the local CPE with the associated IT and networks that have to be maintained. Our customers order certain services that are supported by products. The marketing department wants to plan the service order rather than Product A or Product B that goes with it. Our strategy is for there to be as many standard products as possible
in all markets. It's already possible to use our Wi-Fi router in most countries; the next generation of all products simply must work everywhere."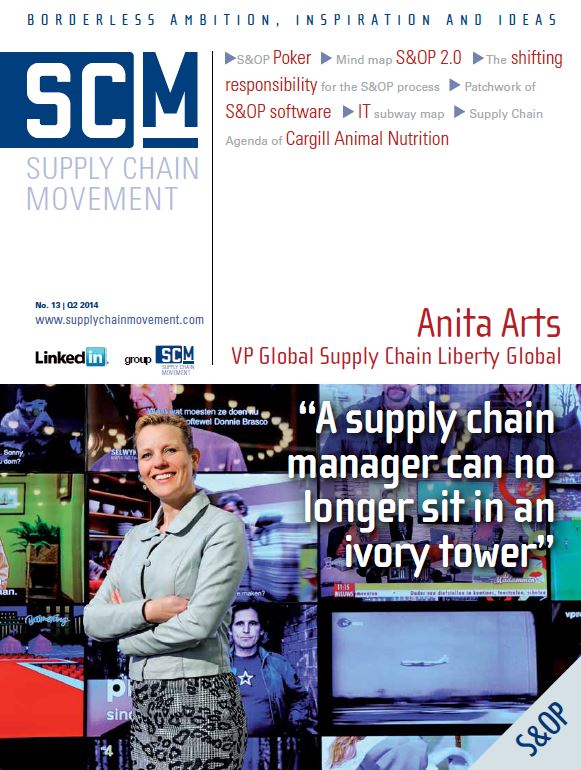 This article was first published in Supply Chain Movement Q2 – 2014
Subscribe on tablet to read the full version>>
or
Subscribe on print to receive the next issue>>