Amazon's billion-dollar investment to boost innovation in supply chain technology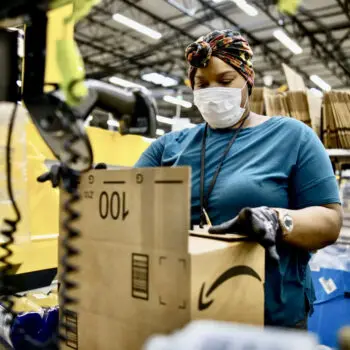 Amazon plans to invest US$1 billion (€920 million) in companies developing technologies in logistics, supply chain management and security. In doing so, the company also hopes to benefit from ideas that can aid its own core business.
The American e-commerce giant is setting up the Amazon Industrial Innovation Fund as the framework for its investment. Businesses that want to be considered for support can submit an application. Amazon is particularly interested in solutions that increase e-commerce delivery speeds and improve the experiences of workers in warehousing and logistics.
The company has not specified how many companies it plans to invest in, although companies "of all stages" are eligible to apply and the size of the investment will be considered for each individual venture.
The first investment projects have already been announced. One company receiving a capital injection will be Modjoul, an American start-up that develops wearable devices for injury prevention. Another young American company set to receive funding is Vimaan, a developer of AI solutions for warehouse management.
Helping to advance technologies
"We see an opportunity here to look beyond our own experience," writes Alex Ceballos Encarnacion, Vice President of Worldwide Corporate Development at Amazon, in a blog. "We know there are companies out there that share our curiosity and excitement to invent. Whether our investment helps them grow or leads them to work with Amazon, or both, we're excited to help advance these technologies as online shopping becomes even more important to people who are looking for more convenience and time savings."