Alexandre Baubert, Signify: "I wanted to be in a company that has a purpose that fits the future"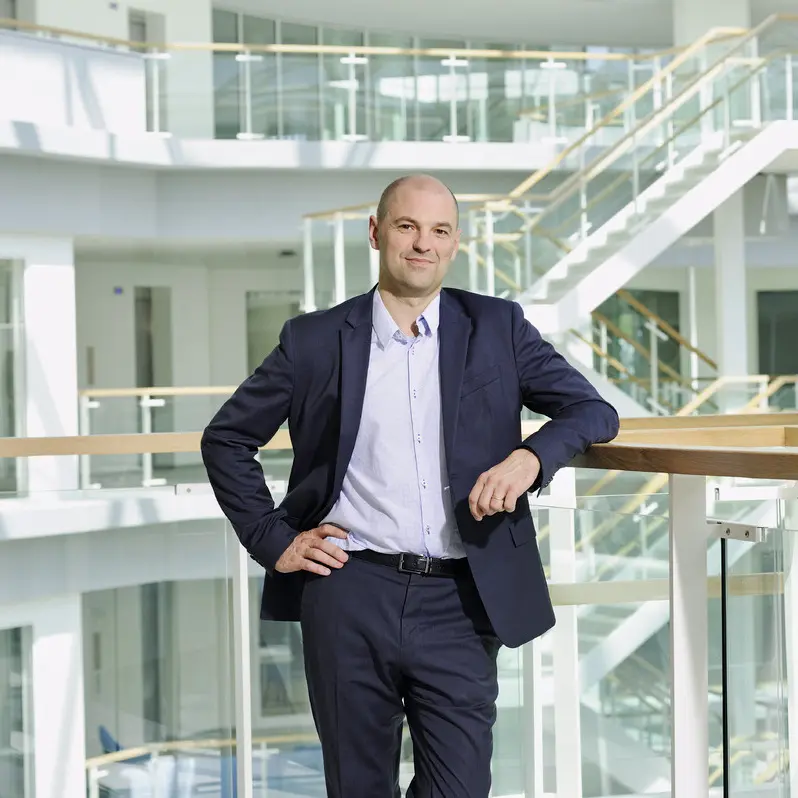 "Live the purpose. Embrace the values and dare to innovate to serve your customer!" Motivating words from Alexandre Baubert who left a top job in the oil and gas sector to work for lighting company Signify. Carbon-neutral since 2020, sustainability and climate actions have been at the heart of Signify for years and, as CSCO, Baubert aims to further fulfil that company purpose. "We address the important challenges of our time, such as climate change, resource scarcity, circular economy, population growth, urbanization, and health & wellbeing. These shape the needs of our customers, and we are accelerating to help them run smarter, and save energy faster."
He was educated in electronics engineering, and space science with a true aptitude for math. "I'm a real numbers guy," ideal for a company that is transforming from conventional to digital lighting, providing products, solutions and data services through its smart energy-saving lighting technologies. Some call him their 'fearless leader' and he's certainly had to show courage and resilience recently.
"Since I joined in October 2019, we've faced extremely disrupted supply chain ecosystems, and the pressure is not easing ahead. We must anticipate, decide, and execute faster than ever before in this new norm, where resiliency is a competitive weapon, that you learn to sharpen, as you exit every cycle stronger than you entered it."
Signify was created in 2016 when it separated from Philips to become an independent lighting company. Formerly known as Philips Lighting it has a long legacy of pioneering a wide range of lighting systems. Its LED and solar lighting that connect to smart technologies are some of the ways it aims to address climate change and create a sustainable, safer world.
Alexandre Baubert joined the company at the end of 2019 and immediately started to transform the supply chain function with a verticalization, specialization and simplification strategy to bring improved customer satisfaction and long-term sustainable performance, driven by a renewed, talented, and ambitious workforce. … … …
Want to read more?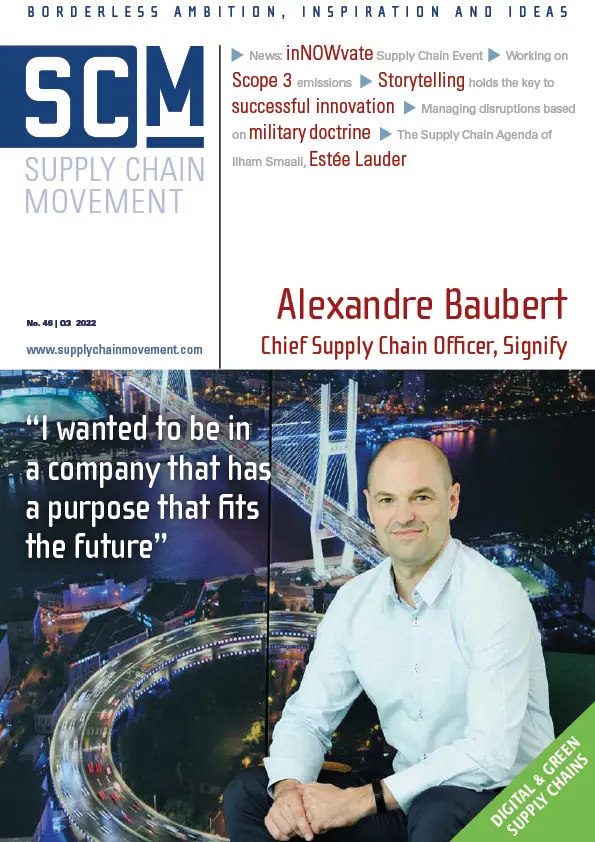 Download Supply Chain Movement Q3, 2022 for free.