Addressing the negative effects of quick commerce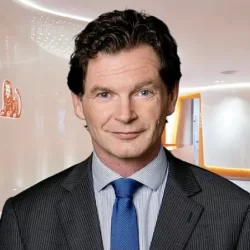 The popularity of home deliveries, and especially of food, is growing rapidly. According to research firm Kantar, the 'quick commerce' players are on track to generate an annual turnover of one billion euros by the end of 2022. But this increasing popularity also has a downside.
The quick-commerce 'dark stores' – small local distribution hubs which take their name from the fact that the windows are often blacked out – have a negative effect on local communities. Residents complain about obstructed pavements, reduced traffic safety and noise pollution.
It is important to find a solution for this. Since dark stores are neither supermarkets nor non-food retail, local authorities currently lack suitable options for regulating fast-track deliveries from dark stores.
There are two possibilities: 1) Quick commerce players, local authorities and residents work together to find a solution, or 2) Quick commerce players relocate to industrial estates. The second option would put paid to the promise of delivery within 10 minutes, which would rob this service of a key unique selling point. This raises the question of whether quick commerce actually has a future.
Fleeting success or here to stay?
Fast-track delivery services seem to be hugely popular – or perhaps they are just receiving a lot of media coverage right now – and venture capitalists are investing billions. Even so, their long-term viability is debatable.
In terms of the future potential of quick commerce in the Netherlands, the country has a high proportion of small households (people living alone or couples without children). Such households often lead less-structured lifestyles and don't have an issue with paying more for groceries.
Quick commerce is a good fit with today's 'convenience economy', so it is unlikely to vanish completely. As is common in many other markets, the biggest players will survive and, if the popularity continues, existing companies will try to capitalize on the opportunity too. The partnership between Jumbo and Gorillas is one example of this already happening.
Dirk Mulder, Sector Banker Trade & Retail at ING Sector Banking