A.S. Watson's investment in supply chain transformation pays off during pandemic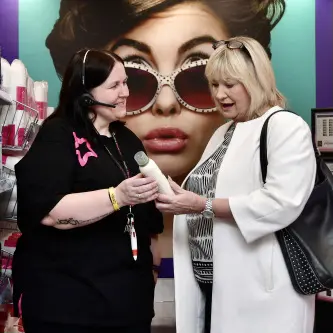 The A.S. Watson Group has emerged unscathed from the pandemic. According to the recent announcement of the interim results by parent company CK Hutchison, the world's largest health & beauty retailer reported an impressive revenue increase of 22% in its Asian operations and 13% in Europe. Over the past decade, A.S. Watson has invested more than US$400 million in supply chain transformation. This has enabled the group to become more agile, which paid off during the pandemic.
The A.S. Watson Group started its digital transformation back in 2012, anticipating the changing needs of consumers when shopping for health and beauty products. Besides its investments in digital technologies, retail software, cloud technology and cyber security, its realization of an offline and online (O+O) retail supply chain paid off during the COVID-19 pandemic.
Malina Ngai, CEO of A.S. Watson for Asia & Europe, said, "Supply chain is the backbone for us to deliver a seamless O+O customer experience. During the pandemic, we were able to quickly adjust our global operations to handle the surge of online orders through activating fulfilment in over 50%, and pick-up in almost 100% of our 16,000 physical stores." Consumers could choose between multiple delivery options, including delivery within 30 minutes.
Vision of A.S. Watson
"We do not have a crystal ball on a crisis outbreak like the pandemic. But we had a vision a decade ago to build our business into an integrated O+O platform to serve our customers," continued Ngai. As a result, A.S. Watson now has a network of close to 90 main warehouses. It has invested over US$400 million in the past decade to transform planning and demand forecasting tools, develop capabilities in real-time inventory visibility, and improve supply chain productivity and capacities. Ngai: "It enables our agility to operate and pays off during the challenging pandemic period to keep us in business in a competitive way."
Customer Love Score
In addition, A.S. Watson has focused on building a lasting and close relationship with its customers. For example, in all operating markets the company conducts a monthly customer survey called the Customer Love Score. "The feedback on our O+O experience has improved from 87 to 90.5 out of 100 in the last three years. Last year alone, we received over four million responses from customers who shopped with us offline and online. Over 60% of them rated us 100," added Ngai.
Full integration of offline and online
At A.S. Watson, they are convinced that online retailing will continue to stay as part of consumers' shopping habits. At the same time, the pandemic underlined the desire among customers for human connection. According to the group, physical retail must therefore evolve to serve customers with a friendly, human touch and interactive experiences of products. Meanwhile, stores should be fully integrated with online to provide relevant O+O choices for customers.
Further accelerating the supply chain transformation
Going forward, A.S. Watson will continue to focus on further strengthening its O+O platform strategy. This remains important in today's volatile and complex world, according to the CEO. "We will further accelerate our supply chain transformation to support our growth, specifically in warehousing capacity and automation technologies, last-mile delivery experience, AI in inventory management and demand forecasting. And we are keen to build international partnerships with companies who have expert experience, products and solutions in supply chain," concluded Ngai.