A resilient supply chain requires action at every level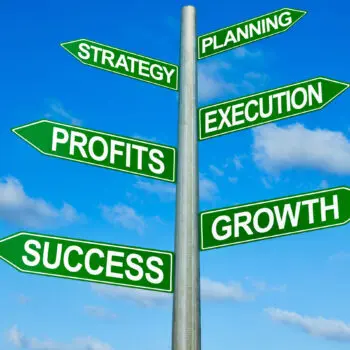 Creating a resilient supply chain is the key theme for 2023. During a recent webinar, Supply Chain Media discussed this topic with premium partners Chainalytics and Involvation. An important conclusion: those who want to make their supply chain more resilient must take action at strategic, tactical and operational levels: "Many companies are only dealing with part of the issue."
By Marcel te Lindert
New times call for new competencies, according to research by Supply Chain Media. Today's chief supply chain officers must be able to make their supply chains resilient and think in terms of scenarios. But how do you do that, and where do you start? Jeroen Scheepers, partner at Involvation, sees many companies struggling with that question. "It's a topic that is high on the agenda at every company. It is the topic of a lot of discussion, but the question is how many companies are actually taking action. Often, they are only focused on part of the issue."
Scheepers referred to the mindmap for value chain resilience that Supply Chain Media and Involvation have created together. This shows that companies need to tackle four aspects if they want to make their supply chain more resilient: supply chain design, collaboration with supply chain partners, people's behaviour, and supply chain agility. "Supply chain resilience means something different for each company. The mindmap helps companies to identify their strengths and weaknesses and see how to proceed."
Lifestyle change
Involvation's consultants refer to supply chain resilience as a way of life. Scheepers made the comparison to being overweight. "It is possible to lose weight, but once you have, it is often difficult to keep the weight off. To do that, you have to make a lifestyle change. The same holds true for companies. You can improve your supply chain resilience, but it's difficult to maintain it. That's why behaviour, culture and leadership are so important. Typically, companies that have outstanding supply chain resilience also have strong leadership."
Businesses that are keen to strengthen their resilience should consider their supply chain at the operational, tactical and strategic level. According to Erik Diks, Managing Director of Chainalytics, it all starts with doing the right things. "Make sure you have the right network, focus on the right products and customers, and have the right inventory strategy. Next, it's about doing those things right, i.e. properly and efficiently. Then it's about supply chain planning and thinking in terms of scenarios."
Scenario planning
Martijn Lofvers, Chief Trend Watcher at Supply Chain Media, commented that thinking about scenarios helps in anticipating future events. NATO had already analysed various scenarios and prepared for war, well before the conflict in Ukraine broke out. Just after the start of the conflict, war games fans mapped out the possible consequences. "And we're now seeing that more and more companies are also thinking in terms of scenarios," Lofvers said.
However, if you want to model and analyse different scenarios, you need good planning systems and good data – and these things are currently lacking within many companies. "That's why much has been invested in improving planning processes and planning systems in recent years. But it's not easy to set up a mature supply chain planning process. Control towers can play an important role in this. They enable companies to analyse the impact of their decisions on issues such as costs, service levels and CO2 emissions."
The right trade-offs
One important piece of advice was to ensure that those decisions are made at the right level. Scheepers: "Supply chain resilience is largely about making the right trade-offs. You have to structure and organize how you do that. This means integrated business planning (IBP) at the strategic level, sales & operations planning (S&OP) at the tactical level, and sales & operations execution (S&OE) at the operational level. Ask yourself what your goals are, which decisions you need to make and which time horizon you should use. Once you know that, you can organize the necessary processes."
Supply Chain Media and Involvation have also worked together to develop the S&OP Subway Map, which shows the steps companies need to take and the departments that are involved. S&OP works well for medium-term decisions, but when it comes to operational decisions, speed is of the essence – and that requires a decision-making process with a different frequency. "Take the coronavirus crisis, for example. Many companies focused on allocation decisions: which products should they make, where and when? That was fine then, but now it's a matter of elevating your thinking and making the right tactical and strategic decisions."
Convergent planning tower
Diks acknowledged that many companies find such decisions difficult. During the coronavirus crisis, numerous businesses were forced to decide to drastically reduce their product portfolio, simply because they would otherwise be unable to produce enough. At the same time, companies struggle to resist the urge to expand their product portfolio to better meet customer needs. "A bigger portfolio means more complexity. The question is how to increase complexity without increasing costs. The relationship between complexity and cost is often insufficiently understood," stated Diks.
Lofvers suggested that different planning processes require different systems. He referred to the convergent planning tower. The ERP system forms the foundation for this, while the top floor represents end-to-end supply chain planning to take account of the entire supply chain. "It is difficult to find a good planning system that addresses all layers effectively. I see many companies using the same system for planning at both the operational and tactical levels, which creates problems – not least concerning the aggregation level. You need product-level insights for operational-level decisions, but you definitely don't need that level of detail for tactical-level decisions. So beware of mixing those planning processes."